Rain drops on roses and whiskers on kittens…. OK, so I stole the title from one of my favorite nannies, who was really a governess. Oh, a nun too…but then a mother. Well, whatever she was, she was creative and fun. She was musical and honest. She was young and mature. I loved "The Sound of Music" as a child. I love this movie today! I respect Fraulein Maria and the ways that she cared for children. She lived her individuality and passions, and the children eventually couldn't help but be swept into the joy of learning and playing with her. (By the way, did you know that you can take a bicycle tour in Salzburg Germany visiting the locations from the movie? I have to do that!)
I love to find great deals, fun treats, and practical tools for home, work, and play. They make me happy. They make me functional. And, well, they make me a little bit more me! I hope that this new series will inspire you!
My Favorite Things – Summer Saviors
Designer Diapers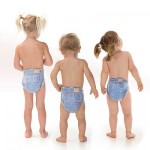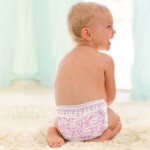 I know these are ridiculous…. ridiculously awesome! Sure, they are not practical, but in the heat of summer, I love the idea of a 6 month old baby girl in a sundress and cute diaper! I am sure you have all seen the denim Huggies commercial, right? While I love to get great deals, I also enjoy a splurge here and there for things I love. When I have my own child, I will totally pick up a pack of  the Cynthia Rowley Pampers (26 diapers for $14.99), but I WILL make them last a whole summer!
Pool Trip Accessories
Besides being downright adorable, these animal towels are super functional. As my boys get out of the pool they shiver and want a snack. They throw on their animal towels and warm up instantly. In the towels they can eat, walk or do whatever without them falling off (an important factor for this nanny of triplets).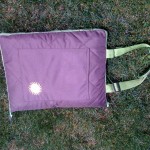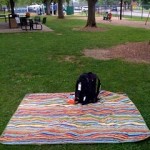 This outdoor, easy, portable blanket has been my best buy of the year! It is washable, durable, water-proof, functional and cute! It zips up, making it easy to carry. In addition to parks and picnics, I take this to the pool with us. I even wrote a whole post in honor of my "dream blanket". This is a seasonal item, so pick one up now, or grab one next year. You will LOVE it!
Free Summer Fun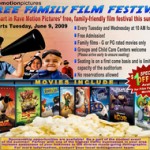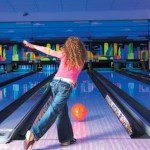 Long days. Kids home. Hot and humid… I am always looking for a cool, fun activity in the summer.  This summer, many theatres offered free movies, like Rave Motion Pictures with the "Free Family Film Festival"  every Tues. and Weds. for 8 weeks. While the deal is winding up, you may be able to catch the last movie this week! Another great offer is Kids Bowl Free. The offer gives each kid 2 free bowling games each day through the summer. Bowling centers, schools, and communities offer a safe, free option for kids and parents.
Fancy Fruit



In the summer, the produce department glows with delicious colors and smells. New fun options to add to snacks and meals for children are available. Sometimes the packaging is all that is needed to entice the kids. What is it about a stick that makes food so fun? Fruit kabobs require little planning or extra time! A cooler version that I cannot wait to try are these
Fruit Cubes
. Puree fruit and freeze in ice cube trays. Eat them solid or pop in lemonade, Sprite, or soda water! Yumm-o!
Toddler Techie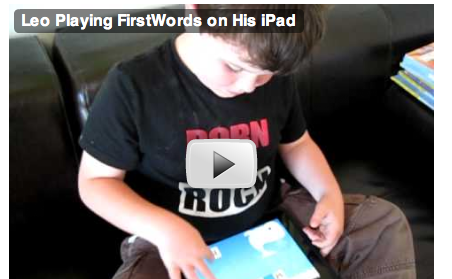 A mother writes about how the Apple iPad is a "near-miracle" in her son's life! An inspirational story with technology to thanks! The videos have stayed with me. I loved Apple before, but this? Wow.
My son Leo's life was transformed when a five-dollar raffle ticket turned into a brand-new iPad. I'm not exaggerating. Before the iPad, Leo's autism made him dependent on others for entertainment, play, learning, and communication. With the iPad, Leo electrifies the air around him with independence and daily new skill.
Quick Fixes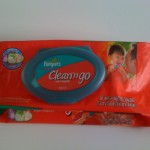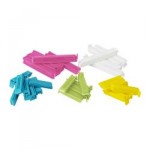 The "Clean and Go" wipes are an all-time favorite product of mine. They are so convenient! This brand does not dry out or have a baby brand smell. I keep them in my Nanny-pack and in my car. You never know when you need a quick wipe. These clips are the best! With no springs to break, they last forever. A bag comes with mixed sizes – great to close up the giant 5 lb. bag of frozen french fries or a small bag of candy. They are worth the drive to Ikea – $2.99 for 30! Confession: I even threw them in Christmas presents last year!
Nice Nanny News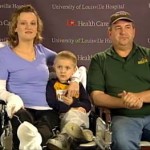 Last but not least, it has been great to see some positive stories of nannies in the news! First the story of Alyson Myatt who saved 5 year old, Aden, from a fire! Earlier this month there was an interview with Brooke Burke, who shared the characteristics of her nanny and the relationship they share. And just yesterday another great story from Vancouver of a nanny who performed CPR and saved a life. It is always great to hear the positive stories over the unfair portrayals of a nanny in movies. Way to go nannies! Keep it up.
Stay tuned for more of  "My Favorite Things"! Next up Back to School…