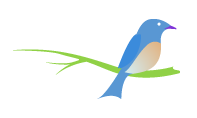 Last week we gave you a chance to get to know Greta. Several of you wrote to us this week and commented on how much you loved her article about defining a nanny. Greta has a lot planned to share with our readers.
We hope that you are getting used to our new format and find it easier to read and find what you are looking for. If you have any questions about any of our articles please don't hesitate to ask. You are welcome to reprint anything from this blog as long as you state that it is used by permission from "Regarding Nannies" and you give us a link back to our blog. We love it when you share!
This week we will be focused on food the first few days of the week. First up is an article about a mother of 4 who just started her own organic baby food company. (We are doing a LOCAL giveaway in co operation with NannyMall, so if you are a St. Louis nanny or parent be sure to go to Nannymall and register to win!
Next is a great new way to make eating fun and creative. We are going to introduce you to the "Bento Box!"  On Thursday, Greta starts a new feature that showcases our readers. You won't want to miss a day!
Remember: If you won something in last weeks birthday celebration you need to contact us to select your prize and give us your mailing information. Prizes take 2-3 weeks for delivery so please do this today.
Don't forget to use the buttons at the bottom of each post to share Regarding Nannies with your friends!