So I hate to put you on the spot, but how is the holiday shopping going? Did you brave Black Friday or wait for Cyber Monday? (Introverts and extraverts each have a chance.) I personally have done a little of both and am proud to admit that I am almost done shopping, which allows me to enjoy the season that much more. I hope that you enjoy some of my current favorite things, I wish I could give them all to you free, like Oprah!
My Favorite Things
By: Greta Schraer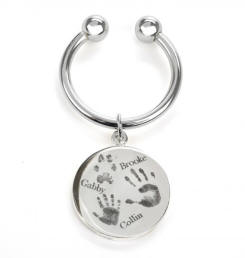 How adorable is this HandPrint Keychain? This is a great gift idea for parents or family members of the kids in your care. There are many options on this website to make personalized jewelry, like bracelets and necklaces, as well as, accessories. Even print pictures on the jewelry! Why not pick out this very personal and inexpensive gift? Cute pictures or names on useful items, yes please!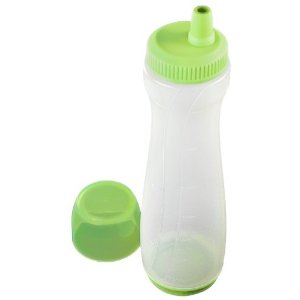 This Tolvolo Pancake Pen is a new fun way to make breakfast with your kids! Simply put the batter into the tube and the creations are endless. Nannies are always looking for a tangible, practical way to teach… why not spell out a child's name or teach shapes with batter.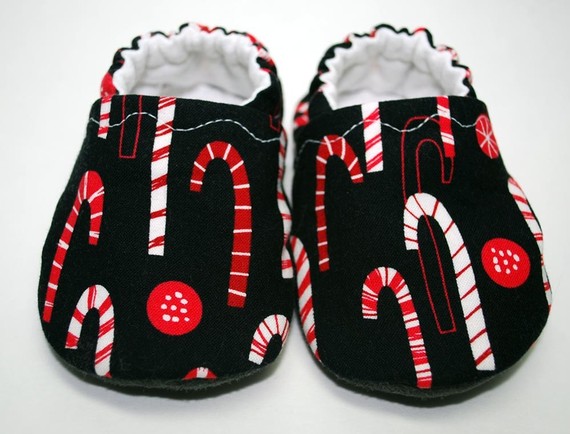 If you have not yet noticed, I have a healthy obsession with children's shoes. Not to worry, I spend no money on them at this point, but … I do "ooo" and "ahh" quite a bit. These homeade Candy Cane Cloth Baby Shoes are perfect for the holiday parties that sweet babies will be cooing through. I found them on Etsy, another favorite of mine. There are some great gift ideas and even some sale prices for the holidays. I hope that you like!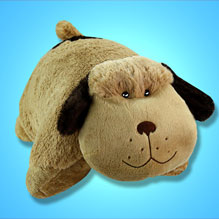 Pillow Pets! Are these the newest craze? I saw an infomercial on TV and bookmarked these cute pillows. The animal has a strap on his belly, and when released this stuffed animal opens up into a full-size pillow! I thought that the triplets would love them to use instead of pillows. They were so original – duck, penguin, ladybug, whale, frog, etc…. until I saw them at Walgreens, Krogers, Bed Bath & Beyond and on and on everywhere I went. I still think that they are cute, but have resisted buying them yet. (I did find some other more original gifts, that I will wait until next month to share with you.)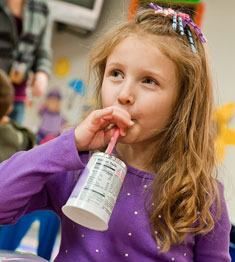 If you look closely at the girl in this picture you will notice that she is holding her yogurt by her straw! This invention, called Strawulation, was created by a mother of three little ones who was tired of cleaning up the same messes, day after day. The straw is designed to go in, and not easily out. They offer a few different sizes of straws making juice boxes, applesauce, baby food, yogurt, and etc. easy managed by young children.You have to watch the informercial-like video on the website to see the genius of this item (and we all say… "why didn't I think of that?). Nannies of multiples will love!!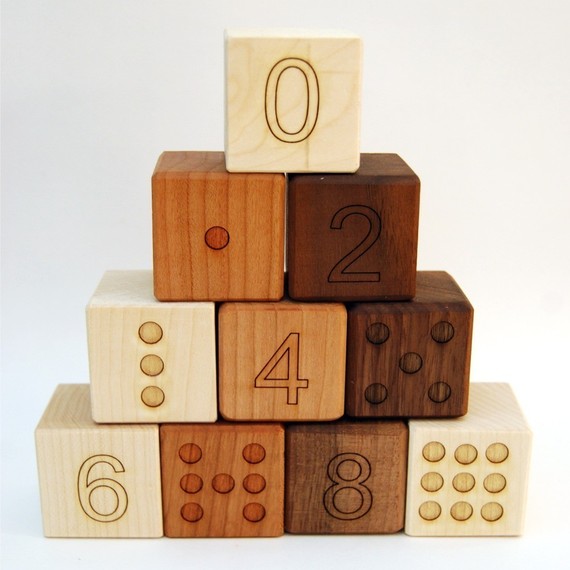 I love these classic Wooden Blocks, also found on Etsy. I have always loved to buy blocks as a baby shower or first birthday gift. I think this is such a timeless gift that offer potential to learn letters, numbers, at the same time as fine motor skills. These are handcrafted and gorgeous, am I right? They may be just the thing for the newest little one in your life.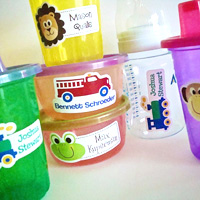 The gift that keeps on giving… Waterproof Labels by Cherry Hill Designs. The purposes and placement for these labels are endless. I admit cute labels make my heart flutter just a bit.
What are your favorite things this holiday season? Please feel free to leave a comment and have your Oprah moment. We'd love to hear from you all on tools and items that help you  at your nanny job!