My Favorite Things
By: Greta Schraer
The internet can be a dangerous place… dangerous for the new mother! As my husband and I prepare for this next phase in our life together, it is so easy to envision our baby in every cute (expensive) outfit online. I guess that waiting to find out if the baby is a boy or girl may help the wallet a bit… at least until the fall. The internet can also be so helpful – so many ways to search out the ways to "do it yourself", save money and get reviews before you buy. Here are some of my favorite things I've recently been finding online. Enjoy!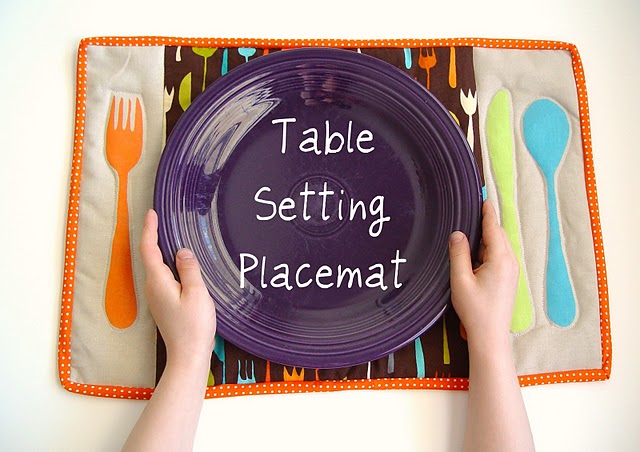 DIY Place Mat
I admit that I still recite "the knife protects the spoon from the fork" every time I am setting the table. The link gives direction how to make your own placemat, so you can use this tool to teach your youngster just where all the pieces fit.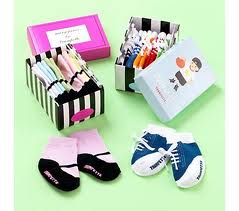 Sock Shoes
I have admitted my small obsession over children's footwear. So, if they are too young to handle daily shoes, why not pick out these socks that resemble socks. I have seen many of the mary janes for girls, but how about these tennies for the boys? This may just be one of my splurges come fall.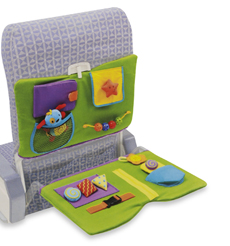 Air Travel Tray
Family travel season is just around the corner. If you are often flying with kids, you have to check out this tray of toys that I found for sale at Buy Buy Baby. It slips right over the plane's tray for a stay-put desk of toys, sure to keep your charge busy… at least until snack time.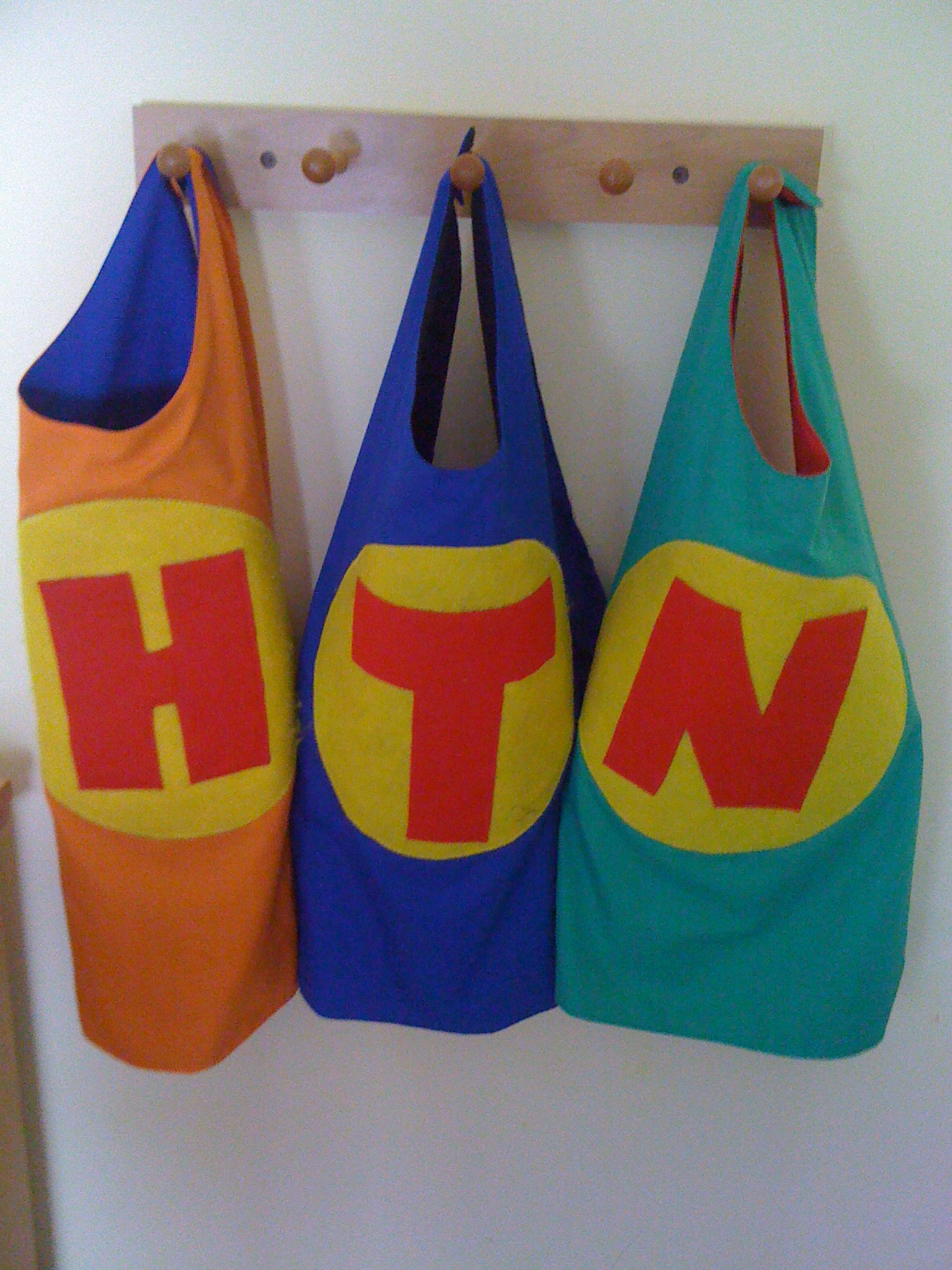 Personalized Capes
I mentioned on a previous Favorite Things that I had a gift for the triplets that I couldn't wait to share. It somehow slipped my blogging mind. These capes are not only personalized with the boys' first name letter, but have their favorite super hero logo on the opposite side. I would have to say this was my best birthday gift given ever. I found them on Etsy, but if you can sew (I cannot), you could craft them yourself!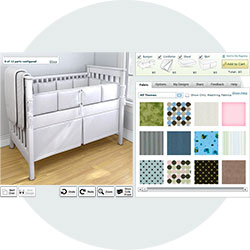 Confession: I cannot stand the matchy-matchy crib bedding that you can find all over the baby stores. I will not use a comforter with Baby Schraer. Also, 3 busy fabrics on one bed can drive me crazy. OK, so if you happen to agree with me, you'll have to check out Carousel where you can design your own bedding, buy only the pieces you want, and buy yards of fabric to use at your convenience. This website is genius and absolutely reasonably priced. I am sold and about ready to order. On the website you can drag different fabrics to a blank white bed, so see what your bed will look like!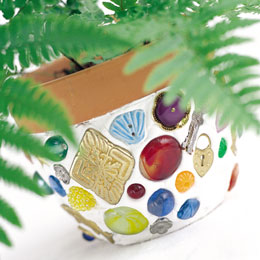 As Mother's Day approaches you are likely looking for that project to make with the kids for their mom. I think this mosaic pot is a great idea. Easy, cute and hard to mess up. Plus, I always love a gift that is actually usable and may last past the week it was given. Check out Family Fun for directions and a list of more great ideas.