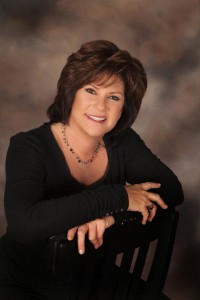 "There is nothing like the peace of mind that comes with great household help. As a mother of three I understand how vital it is to match the right person with the right family. In 2000 I founded Nannies & Housekeepers USA with the goal of helping people in Las Vegas find and retain excellent professionals to help care for their family and home. Our goal is not only to identify your needs, but to exceed your expectations!"
Lexy Capp
Owner and Founder
Nannies & Housekeepers USA
Emphasizing respect, integrity and quality, Lexy and the team at Nannies & Housekeepers USA have enjoyed a very high rate of success.
In 1998 when her youngest of three sons was born, Capp decided to open an agency in Las Vegas. From her experience in hiring household staff for her own family as well as a 15 year successful track record in marketing and public relations, she knew the time was perfect for a prestigious agency to be firmly established with a standard second to none. In 2000 she opened the only licensed household employment agency in Las Vegas.
Since that time Nannies & Housekeepers USA has risen to prominence as the agency for families and business that are looking for an easy, dependable solution to hiring the best nannies, newborn care specialists, housekeepers, personal chefs, eldercare professionals, pet sitters and babysitters.  As well as being a trusted resource for families, Nannies & Housekeepers USA is thankful to be the exclusive agency for such prestigious hotels as the Four Seasons, The Bellagio, Wynn, Caesars Palace, Mandalay Bay and all of the MGM RESORTS INTERNATIONAL, Treasure Island, Loews Lake Las Vegas  to name a few.
Nannies & Housekeepers USA is thankful to belong to Association of Premiere Nanny Agencies, A Household Staffing Alliance (APNA). APNA has developed and maintains standards of practice and ethics for the in home staffing industry, making hiring household help safer and less complicated for families across the nation.
The agency is also a member of INA – International Nanny Association.  Lexy Capp and her professional team are very involved with both organizations and the staff regularly attends conferences nationwide annually.
"It comes down to a chemistry thing," says Lexy Capp the Proprietor and Founder of Nannies & Housekeepers USA in Las Vegas, Nevada. There is no secret to finding and keeping quality household help the answer is to treat people well and don't burn them out! We love hearing from families and applicants who are still together and we referred them years ago!
"At the end of the day there is nothing more important than family." – Lexy Capp