It's that time again! Time to meet another fabulous nanny. Today, I am really excited to share with your someone I deeply respect and am proud to call a friend. Though we never nannied together in Cincinnati, we are both from here, and get to reconnect whenever she is in town. If you have been involved in or with Nannypalooza, than you probably know and love her as much as I (Do you call her Sue-za-palooza too?)  You cannot be around Sue and not have a good time… I wish she was my nanny. So without further a do, let's…

By: Greta Schraer

What is your daily nanny life like?
My daily nanny life is mostly without kids these days! I have been with this family for 10 years and the kids are all older and in school now. I am doing cooking and household management stuff all day until 3pm when I help with homework and drive them around. When you nanny for older kids- you nanny in strange moments, like in the car or waiting for activities to start.
What are 3 unique characteristics that about you that you strive to live for the children in your care?
I hope to raise independent, curious and spirited children. I love debaters who challenge things and ask the question "why not". As long as they don't ask me that!
The most rewarding thing is that EVERY single day I get the chance to make a real impact. It might be just a conversation with my 14 year old about how to be a better friend on the way home from school or I might get to be there to unlock the secrets of language for a 2 year old. Either way it has a ripple effect and you feel as though you are part of something larger.
What is one thing that you wish you would have known your first day as a Nanny?
That there were other nannies! I mean I knew there were others, but I worked a job for 3 1/2 years in Cincy and never met one. My life would have been so different if I had had support in my first job.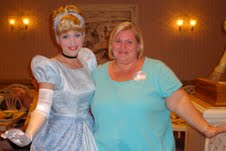 What is something that others maybe surprised to know about you?
My dad was a clown with the Shriners when I was growing up. We used to get to go "backstage" at the circus! How cool is that!! He has an excellent sense of humor and I give him great credit for teaching me how to use humor to teach and defuse tense situations. It really is super important to me to have fun and to laugh.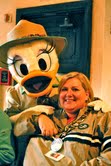 Sue Downey, a nanny for more than 18 years, lives in Philadelphia, Pa. She's b
een with her current family for almost 10 years taking care of 3 fabulous kids and two overworked parents. She has dedicated a great deal of her time to the education and support of nannies. To take this step to the next level she was co-creator of Nannypalooza, a two day conference that is in its sixth year. Sue has presented at the NAEYC as well as Nannypalooza and several local support group meetings. She has been quoted in the Wall Street Journal, the Philadelphia Enquirer and Main Line Magazine. Currently, she is developing a new website that extends the philosophy of fun, affordable, quality training and support for nannies. Before finding her true calling as a nanny, Sue attended Bowling Green State University where her major was in Communications Education.