My Favorite Things
By: Greta Schraer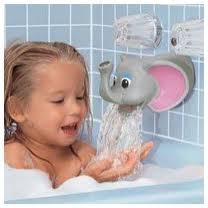 Tubbly Bubbly Faucet Cover
How cute is this elephant faucet cover? Not only is it cute but it adds fun to the bathtub. Water comes out as a waterfall and you can even add bubbles through the bubble bath dispenser built in. It comes in a few different animal head shapes…but I am most fond of this elephant.  It fits the average bath tub faucet.

Bambino Balls
I am not much of a sports fan myself, but how cute are these onesies? They come in the design of a football, basketball, tennis ball, soccer ball and baseball.  I love all the babies pictured on the website in the different bambino balls. This may be the perfect gift for that sports fanatic!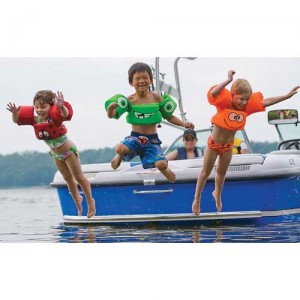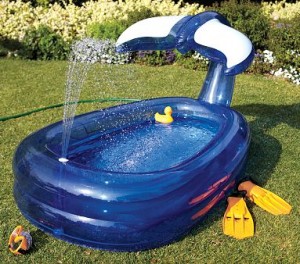 Puddle Jumpers
Tested and approved (by me at least).  Before the boys were confident swimmers, the triplets rocked these life jackets each summer. The design allows kids to learn to float on their backs. They are great for kids 30-50 lbs. and coast guard approved. Check out the fun faces or the different animal options. Love them!
Inflatable Whale Pool
I am keeping my eye on this Pottery Barn find. It is on clearance and keeps creeping lower and lower in price. This looks just big enough that I could join my baby in next summer, but small enough I could dump and refill with each use. Let me know if the price gets in the 20's. Cute, huh?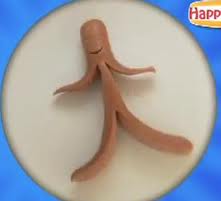 Happy Hot Dog Man
I admit when I first saw this, I thought "What the heck is THAT?" Then I thought of how much kids would love to play and dress their food, and my thoughts changed to "Oh, I get it." This little device turns a hot dog or veggie dog into a man. Use food to dress him or her, then kids can eat their creation. What will they come up with next?
Baby By Boo
I had to share with you something that I loved so much, I had to have. A friend of mine showed me onesies her sister had created and sells on Etsy. I thought they were adorable, so she created some custom onesies that I am taking to each baby shower. Friends and family are writing their names on the boy and girl onesies to make their guess the sex of our baby.  I specifically asked for ballet shoes and a hammer, personal to us, but she makes adorable elephants, giraffes, submarines, turtles, etc. Or, create your own custom onesie!