Do you have a box full of photographs that you have no clue what to do with?
Do your kids like to take photos and they are hanging out in a box too?
Do you have scraps of paper from scrapbooks and other projects laying around?
Then this is the perfect Tuesday Tip for you!  My friend Mary and her kids made the coolest thing!  They created the ABCs of Me. They took all those photos and put together two page spreads for each letter of the alphabet.  They also created a cool "tab" for each of the pages.
Below are several "letter pages" to show you how to use those photographs. I am sure you have a picture of the block towers your kids made.  The last photo is a picture of the cover of the ABCs of Me which shows you how the ribbons are hanging out of the album.   On each of the pages is a "Letter Tag"  you could have your charge/child use their own handwriting to write the "letter" or even the "words" for the photos.
This would make a great gift to a new baby cousin or sibling. You could title it the "ABCs of the Smith Family" and use photos of various family members. The sky is the limit on what to do with this "ABCs of Me" album.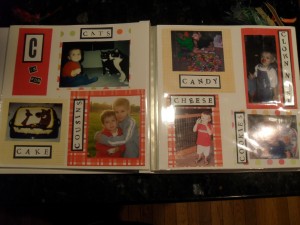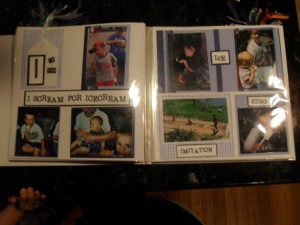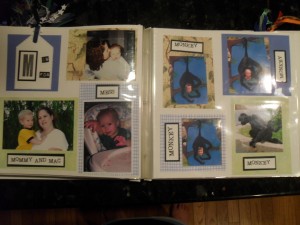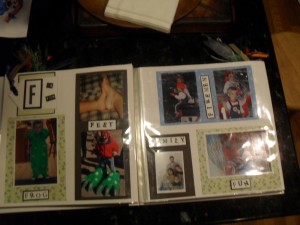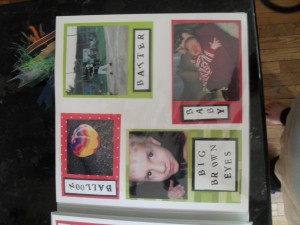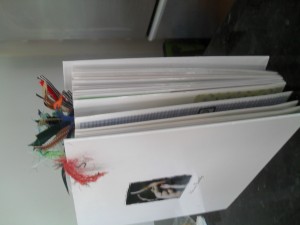 I would like to thank Mary and her son Mac for sharing this awesome Tip with me!  Mac was very excited to share his ABCs of Me album to me this weekend!
by Alice Shaffer