Nannies are each so different and yet so similar. We each have our own unique qualities, yet it's easy to find a common thread of love in our hearts. This month I introduce you to a veteran nanny with over 25 years of experience as she shares everything from her daily day to what she wishes she knew on her first day!
Meet Nanny Karen
By: Greta Schraer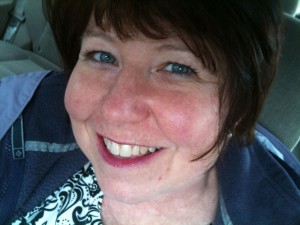 What is your daily nanny life like?
Good morning sunshine! I start the work day at 7:30am making breakfast and packing lunches for the day. Bonding time over breakfast with the whole family, then everyone is off to start their day! DB and MB both have offices at home and out of the house, so they can be around or the house can be quiet! Since kids are older and at school till 2:45, I turn into the personal assistant/ house manager during this time. Wearing the personal assistant hat, I might schedule plane trips, clean out e-mail boxes, pay bills, order kids items, fill out camp forms, make a summer calendar, schedule physician appointments, set up play dates, or switch out seasonal clothes for the kids. Wearing the house manager hat, I might clean the grill top, put chemicals in the hot tub, schedule milk deliveries, set up appliance maintenance appointments, talk to the landscapers, keep up with the kid's fish tank, or call our tv/entertainment system company because there is an issue with the big screen projector. I like the fact that my days are full of different and never-ending tasks. It does make the day go faster!! Kids come home and we do homework first in our house! After that it is on to soccer practices, Hebrew school, and play dates (Whoops – I forgot that we do not call it that anymore. I've been informed that we call it "hanging out" out since we are older!) I typically start dinner and leave round 6:00 pm. If the parents are traveling, I stay at the house with the children.
What are 3 unique characteristics that about you, that you strive to live for the children in your care?
I hope I have taught them honesty is the best policy! Yes, telling the truth may have consequences, but your conscious will thank you!! I also hope that I have shown them to be compassionate to everyone! From the homeless people we see each day, to teachers and their friends, I know that they have learned empathy and compassion. Lastly, everyone makes mistakes. Apologize and go on. Nannies, parents and children, we all make mistakes. I think showing children how to admit, apologize and move on is a wonderful life lesson.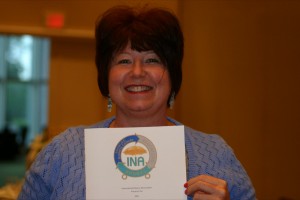 What is the most rewarding thing about your career as a Nanny?
For me, it was the opportunity to share my love with dozens of children over my 25 years as a Nanny. Visits from and keeping in contact with former charges, graduation announcements, and updates on how past charges are doing, these are the gifts I love to enjoy from my career as a Nanny!! It's amazing to see how these wonderful children are contributing to the world!!
What is one thing that you wish you would have know your first day as a Nanny?
Be prepared for anything! First Aid skills will be needed! Time management skills will be put to the test. Not good with directions? Buy a road map! Can't drive a limo or shoot a gun? Sign up for classes! I have learned to make copies of everything, because life just seems to lose the originals. You will become an expert at communication skills and being diplomatic. Contract boundry's will most definitely be tested but just by the constrains of life itself, not necessarily because the parents are trying to get more out of you. Those smart Boy Scouts – BE PREPARED!!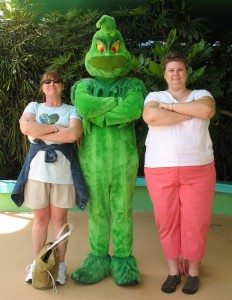 What is something others may be surprised to know about you?
Everyone wonders why I always go see my personal family on vacation The answer is simple. My grandmother, mother, father, and sister are all cancer survivors so my family is everything to me. I spend every opportunity I get visiting family. I love them!!
Karen Yatsko resides in Leeds, MA. She recently received the International Nanny Association Service Award Pin, awarded for over 25 years of service as a nanny. Her employers say…"her most important contribution is knowing who each of our children is and responding to him/her with what he/she needs. She has a way of giving and being – accessible-physically and -emotionally-that supercedes any sitter or nanny we have ever known. She walks the walk every day, and in every situation. We are lucky to have found her, and we never want to lose her."