By: Greta Schraer
I cannot believe it is that time again…Back to School! Time to start getting organized, collecting school supplies, and getting back into that school-year routine. Today I bring to you fun items that kids will love, that also help to stay organized, at least around the house. Help kids learn to have a place for everything. It will make after school time easier for you and them! (Click the titles to go to the actual links of all these items.)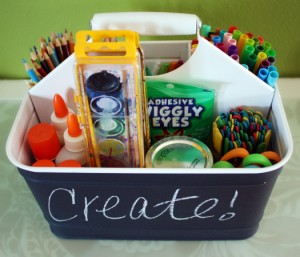 Art Caddy
I loved this idea that puts together all the art basics for kids. Creating an art caddy is not only fun to use for crafts, but ready and waiting for the homework assignments that also need some creativity. This is a great time of year to make sure that you are stocked up on all your colors, and that markers are not dried out.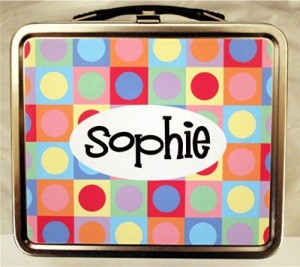 Personalized Lunch Box
As kids get older, they may be learning to pack their own lunches for school. Think about letting them pick out their own lunch box to make the chore a little more fun. This lunch box shown can be bought online and personalized. I have also seen some really cute hero lunch boxes at Old Navy.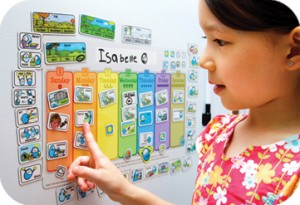 Kids Magnetic Calendar
Time Management is not the easiest for kids (or my husband). Sometimes a little visual help can remind and encourage kids to be on top of the plans for the day or week. This magnetic calendar is reusable and focuses only on the week at hand.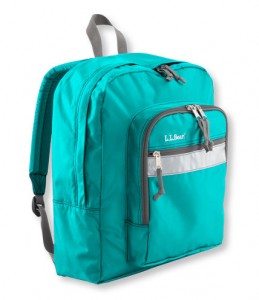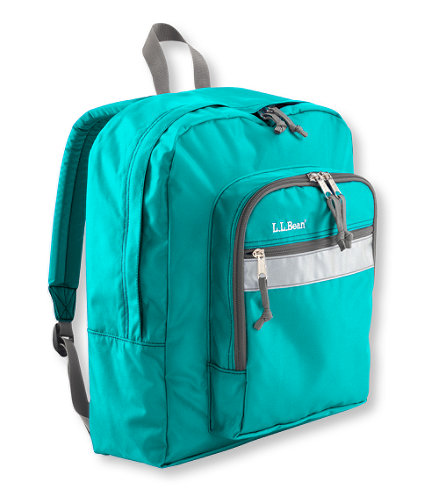 Long-lasting Backpack
Having a great backpack is a necessity for school. I remember my first backpack that I got for first grade. It was just like this one, an L.L. Bean "Original" Backpack, but in grey. Back then they had a lifetime warranty, and we sent it back in a few times because of a broken zipper. I still have my L.L.Bean to this day. If you are helping your kid prepare for school, think about investing in a backpack that is heavy-duty and will hold up through the years!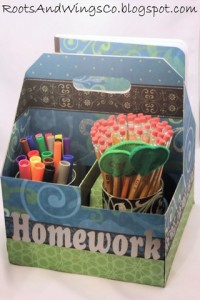 Homework Station
I am very behind creating a homework spot for a child. This home-made homework station may be a great tool to use if the kitchen table is that spot. This blogger used a fast-food drink caddy to create this, but a visit to the craft store or organization aisle may help you with some other ideas. As you are creating, remember that "Form Follows Function". Think about what each individual child should have in their stations, then create the station from there. Let them color or add design to the container and they will love your organization too.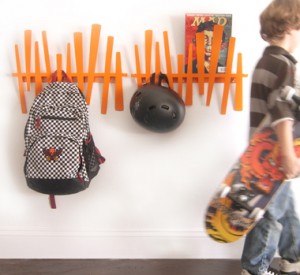 Drop Zone
Pictured to the right is an adorable, and highly-priced "Slat Rack". I love the idea of having that drop zone (off of the floor) for kids to put their stuff right off the bus. While this is a fun option, a basket, hooks, cubbies, or bins might serve the job just as well. Think about how your kids come in the house and start this habit on the first day of school!