By Tom Breedlove of Breedlove & Associates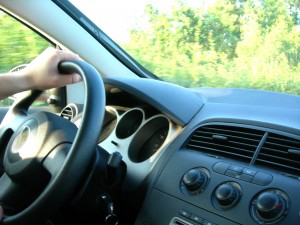 If you drive your own car as part of your job duties as a nanny (i.e. errands, pick-ups/drop-offs, etc.), the family you work for should reimburse you at a rate of 55.5 cents per mile. That rate is designed to cover the cost of gas plus wear and tear on your car. The IRS does not consider these dollars to be compensation and, therefore, neither you nor your employer are required to pay any taxes on that portion of the compensation.
Recently a family and nanny called us because they had decided it would be easier to handle mileage expenses by giving their nanny an extra $0.75 per hour and let that "cover" her gas expense.
There are two problems with this solution:
It didn't account for how many miles she really drove during the week. On her average weeks, the extra pay adequately covered her driving expenses. But, there were other weeks when she had to drive an extra 50 or 60 miles – without any additional compensation. When you factor in the additional gas cost (plus wear and tear on her vehicle) she had during those heavy driving weeks, she was losing money.
The incremental compensation is taxable if it's paid in the form of "straight wages." After taxes, the nanny was only able to take home about $0.60/hour on her "raise." (And the family had to pay taxes on it as well, so the $0.75/hour actually cost them about $0.82/hour). The difference between the employer's cost and the nanny's take-home amount was $0.22/hour. Instead of going to the federal and state government coffers, it should have been going to the nanny.
The Bottom Line: While it may seem like a hassle to keep track of mileage, it's the right way – and the smart way – for both parties to handle it.
If you or your family has any questions about mileage reimbursement, please don't hesitate to call us at 888-BREEDLOVE (273-3356). It's a free call and we're always happy to help.