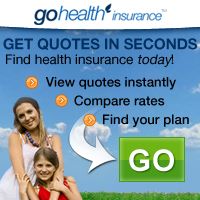 Picking health insurance coverage can seem like a daunting task but the more you prepare for it – the easier it will be.
Details on health insurance plans. There are many parts to a health insurance policy including the deductible, premium, copayment, and co-insurance rate. Try to have a general understanding of these terms and remind yourself what they are when you're searching for coverage. Finding a plan with a monthly premium of $100 and a deductible with $5,000 may seem like a good deal at first but when you realize you have to pay $5,000 before health insurance coverage kicks-in you may think twice.
What benefits does the plan cover and not cover. Not all health insurance plans cover the same services. Some plans provide maternity, vision and dental benefits while others won't cover any of those benefits – it all depends on the individual plan. Think about what health care services are important to you and ensure that they are covered by the plan.
Does the plan fit my lifestyle needs? If you travel a lot with a family or have to travel far from home, consider a plan with flexibility. Health Maintenance Organization (HMO) plans won't cover out-of-network doctor visits while Preferred Provider Organizations (PPOs) will. If you travel, a PPO seems like the best match since it would be hard to always see in-network providers.
Compare health plans and companies. It's important to compare health insurance plans with multiple carriers. Carriers offer different benefits to attract consumers like gym memberships, wellness programs, online billing and record information, personal health coaches and more.
There different ways to get health insurance. Many individuals have pre-existing conditions and may not be able to get individual health insurance. But there are different ways to get coverage. Health care reform created the Pre-existing Condition Insurance Plan (PCIP) that created a high risk pool in every state. To be eligible for this plan, individuals must have a pre-existing condition and have gone without health coverage for six months. The rates on this plan are comparable to individual policies and won't charge more for a condition.