Mardi Gras starts on February 21.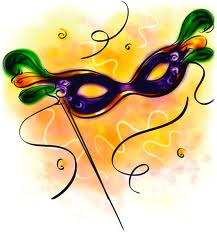 If you don't know what Mardi Gras is, you can read more about it here
Lots of people like to celebrate Mardi Gras even if they don't observe the religious holidays that are connected to it.
Nanny Gael Ann shared this  idea for a Mardi Gras snack that you can enjoy with the children in your life, whether you celebrate Mardi Gras or not.
It comes from the Catholic Icing Blog.