As nannies, many times we are responsible for taking our children to the local swimming pool, the beach, lake or even into their backyard to go swimming.  As Memorial Day is just days away we need to be refreshed on water safety with children.  Yesterday on the local news, NBC4Washington, they had a 5 minute segment on pool safety from a local mom whose son, Clay, almost drowned two years ago. Laura Metro and her family founded The C.L.A.Y. Foundation to help other families and children avoid potential drowning and fatal drownings.  Even Clay's big sister, Maison has gotten involved in the foundation.  Maison was six years old and witnessed everything that happened to Clay being helped and her parents arrival.  Many siblings are left in a state of confusion after a drowning or near drowning has occurred in their family.  Visit Maison's Place for details on how they can join together with other children who have gone through some of the same experiences.
May is National Water Safety Month.  I was looking over the Facebook page for The C.L.A.Y Foundation and was saddened by how many drownings just in the past month there has been and the "official pool season" hasn't even started!  Don't forget your pets as well. Many folks take their dogs on boats, in the pool, lake and ocean!  They need to be safe too!
Toddler drowns in Newport family pool

Toddler in Critical Condition After Near-Drowning

Father Uses CPR To Revive Child Pulled From Neighborhood Lake
With that all being said there are things you as a nanny, parent, grandparent, aunt, uncle, neighbor or an observer in the wrong place at the right time can help safe a life. Laura Metro created C.L.A.Y. Foundation to help prevent drownings through 4 things:
C – CPR:We offer free one-hour CPR short course programs.

L – Learn to Float: We provide scholarships for economically disadvantaged children ages 6 moths to 4 years to learn to float first.

A – AED: Promote AED awareness and training through our partnership with The Connor cares Foundation.

Y – Year Round Warm Water Swim Facility: Our goal is to build our own swim facility dedicated to teaching children to float.
National Organizations provide information on how to prevent drowning and water safety tips through various campaigns for people to learn more.  Please read over them and print them out for your families to read through and discuss.
 National Drowning Prevention Alliance (NDPA)   developed the Seal of Safer Pool Practices program with input from: Clarion Safety Systems, The Safer 3 Water Safety Foundation, the Independent Pool and Spa Service Association (IPSSA), and Lifesaving Resources, LLC.

Pools Safety Resources and Items: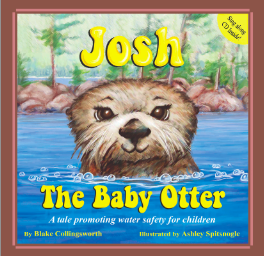 Make sure you get a pool fence LifeSaver Pool Fence
Article Links to various tips, videos and activities
Local 6 reveals 3 signs a child could be drowning  Do you know if a child is drowning?
Five Drowning Prevention Tip video Great video showing floating and other prevention tips.
Parents' Top 5 Swimming Safety Mistakes  Are you watching too many kids around water?
IMPORTANT WATER SAFETY TIPS  This has inside and outside home water safety tips.
CPSC Pool Safety Educational Video
Learn more about swimming safety
Learn more about boating safety
Dr. Marty Becker's Picks for the 6 Best Pet Water Safety Products
 Let us know how you and your family will be water safe this year!