Nanny Tracey is at again with another healthy recipe for us.  She made this yummy detox salad the other week and raved about it.
Ever feel like your body just needs a 'detox'? All the over-indulgence of the holidays (because they just seem to keep coming!), and you feel like your body is craving something healthy and nutritious? I know this happens to me frequently. Of course, I admit, I splurge a little to often!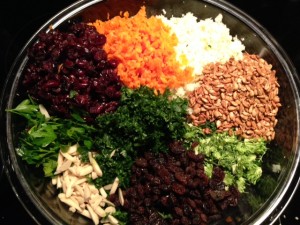 All of the ingredients ready to be stirred together. Look at all
of those beautiful and natural colors!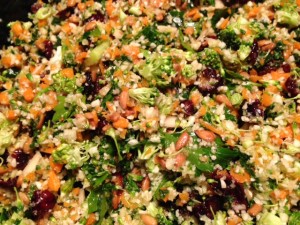 Blended together beautifully and ohhh so delicious!
For the entire article and recipe please visit: