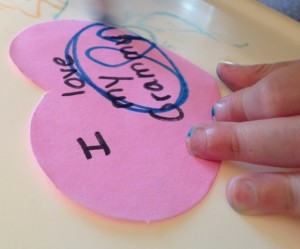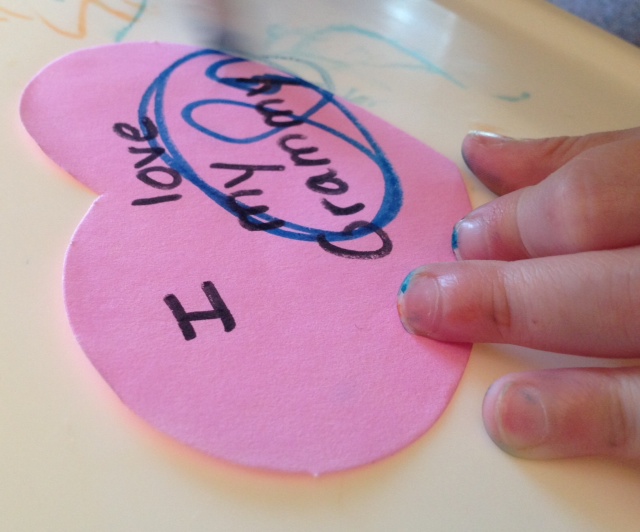 Grandparents are such a vital component of the family unit. They are our elders, our mentors, and precious resources of our family history. We look to them to guide us with their wisdom and years of life experience. As precious as they are…a visit from our charges Grandparents can prove uncomfortable and often stressful. What can you do as a Nanny to alleviate some of the stress and awkwardness?
Imagine, if you will, being a Grandparent and looking forward to a much anticipated visit with your Grandchildren only to find them cowering away from you and clinging to Nanny. If they Grandparents live long distance and your charges are young this could be a common scene. Think about the hurt that Grandparent may feel…
How can you assist in fostering bonding between your young charge and the Grandparent? I'm hopeful that this article will help guide you on bonding tips in the following ways:
When Grandparents are not near
When a Grandparents visit is approaching
 After the Grandparent arrives for the visit
Additionally, I feel these techniques can also build a bridge to a healthy and mutually respectful relationship between Nanny and Grandparents.
1.      Here are a few ideas on how to make Grandparents a part of your weekly routine even when THEY ARE NOT NEARBY:
 

Incorporate Grandparents names into songs your charges already know. "Grandpa Jed had a farm e-i-e-i-o" or "You're Grammie's sunshine, her only sunshine, you make her happy when skies are grey"
Make a photo album for your charge including photos of the Grandparents. Leave it with the toys or books so your charge has easy access to looking at it while at play.
Talk about the Grandparents while enjoying your daily routine. "Gigi loves bananas. I'm glad you eat bananas just like Gigi" or "I like bath time. Remember when Pop-Pop gave you a bath and put bubbles in your hand?"
FaceTime! Skype! The visual connection is a great bonding technique.
Ask the Grandparent to leave a voicemail for your charge on your cell phone. You can quickly access it and play it via speaker phone to keep your young charge familiar with the sound of the Grandparents voice. Recordable storybooks are another great tool!
Send art in the mail. Text or email pictures of your charges day and tell them key points such as funny things your charge said or something new they learned.
2.      Prepare your charges when the   UPCOMING VISIT IS APPROACHING and show enthusiasm about the visit. 
 

Talk about the last fun visit with the Grandparents to help refresh your charges memory. Use pictures from the last visit as a visual!
Involve your charges in making a welcome sign, card, or artwork for the Grandparents arrival. Your charges will feel a sense of pride and it is a great conversation starter for when the Grandparents arrive. We also like making "love notes" to place on their pillows or bathroom mirror.
Perhaps your Nanny Family has an itinerary of sorts when they have guests. Talk about some of the things your charge will be doing with the Grandparents during their visit. Get them excited!
3.      Grandparents need to feel wanted, welcomed, and that their contributions to the family are valued. Below are some ideas to help you bond with your charges Grandparents and let them know they are an important part of the family unit WHILE THEY ARE VISITING:
Ask them to tell cute kid stories or fond memories about their own children. Ask if they see any similarities in your charge and the parent.
Ask them about recipes they made for your employer when they were growing up. Ask if they have any food ideas for your charges.

"DB mentioned your make the best lasagna on the planet. Would you be willing to make it while you're visiting?"
Encourage your charges to interact and seek help from the Grandparents.

"I'm putting my shoes on. Can you ask Grandpa if he can zip your coat?"
"Grandma used to make Daddy's snack. Lets ask her to help us make your snack"
"When Mommy was a little girl Mimi brushed her hair. I bet she can brush your hair just like Mommy's!"
Invite the Grandparents to come with you to school pick up/drop off. Enthusiastically introduce them to your charges teacher!
Bring the Grandparents along on an outing!

"<insert charges name> would love to show you how he has learned to go on the big sliding board. Are you available to join us at the park today?"
"Would you be interested in going to The Little Gym with us tomorrow? <insert charges name> is starting to work on the balance beam!"
Get the Grandparents excited to teach their Grandchildren about things they did when they were younger.

"MB told me you played tennis in college. Would you be interested in helping us choose a child size racket?
"I understand you used to volunteer for a fire department. Would you enjoy going with us to visit a local station? I'm sure you would have great stories and information to share with us."
Enjoy the next visit from the Grandparents and remember that you are a dynamic component of building the bond between Grandchild and Grandparent!
Nobody can do for little children what grandparents do. Grandparents sort of sprinkle stardust over the lives of little children.-Alex Haley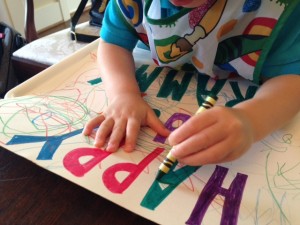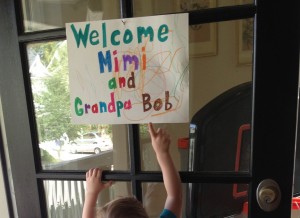 Written by Tracey Chipps
Tracey Chipps has been a Professional Career Nanny for over 18 years. During her career she has worked with a variety of types of families. She has experience with typically developing children as well as those with special needs.