You bandage their scraped knees, comfort them when they're sick and help them build blanket forts in the living room. You're mother, big sister,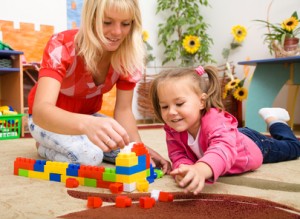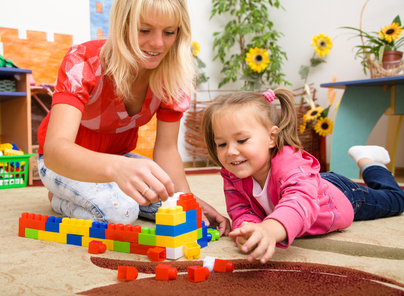 playmate and homework-helper to kids you aren't even related to. You're one of 1.2 million childcare workers in the U.S., and you know what a challenging, rewarding, sometimes painful adventure caring for other people's children can be.
If you've been in the child care industry for long, you know that when you're looking for your next nanny position, finding the right family is crucial. They'll become as much a part of your life as your own family. Finding you next nanny gig is just as much about figuring out whether or not a family is right for you as it is about putting your best foot forward in hopes of getting the job. These tips will help you find the perfect match–and land the position.
1. Update and optimize your resume and CV
When applying for any job, you know that it's essential to present a professional front. The degree of professionalism might be a bit different for a nanny position, but you still need to have a crisp, polished resume and an up-to-date list of references. According to E-Nanny Source, a nanny resume should include the staples–work experience, education and volunteer experience–as well as a bit more personal information about yourself. A section on your hobbies and favorite activities would make a great addition. Don't be afraid to include a bit of your personality in your resume and cover letter.
Keep your cover letter brief, but make sure you cover all your bases: the type of position you're looking for, why you should be considered and, particularly important for a nanny position, motivation for wanting to work with kids. Telling families why you've chosen a career in in-home childcare will give them a bit more insight into your personality that will help them make the right choice.
2. Make your job search smarter
First, narrow your search. Sites such as www.job-applications.com and nanny communities like the International Nanny Association can give you a place to start. Then, take the time to really look at the position being offered. Just because a family is willing to hire you doesn't necessarily mean they're the right fit, so be selective and make sure you have a clear idea of the family's expectations before signing on.
3. Conduct an interview of your own
During the interview process, take the time to ask your own questions. If the parent doesn't ask if you have questions, take the initiative. When the interview is drawing to a close, it's appropriate to say something like, "Do you mind if I ask a few questions about your family before I go?" Use this chance to get an idea of what a normal day looks like, how the family disciplines their children and what your responsibilities will be. If you're able to meet the kids or see them in an environment that's normal for them, you'll be able to get a better idea of what to expect as their nanny.