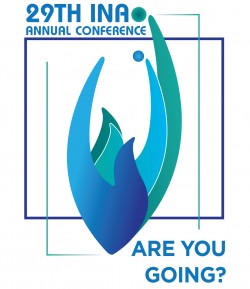 The International Nanny Association conference is right around the corner, March 27 – 30, in Los Angeles, CA.  Whether you're a seasoned conference veteran or a first timer, here are some tips for making the conference a success personally and professionally.
 Invest in Business Cards.  You will meet so many new nannies and industry professionals, that you'll want to exchange info with them. VistaPrint, Ink Garden and Moo offer creative ways to get your information in the hands of conference attendees.
Network. Make it a point to sit with someone new at each session or event.  Connecting with others is a vital part of conferences, and taking an opportunity to meet others, exchange information and follow up after conference has led to many long-lasting friendships.
Pack accordingly.  Hotel meeting rooms tend to have one temperature – cold.  Dress in layers, making sure to bring a sweater or light jacket for those chilly encounters.  Also, attendees receive a swag bag upon arrival, as well as the opportunity to win prizes.  Leave room for these goodies, or pack an extra bag you can bring on the plane, to carry your extras.
Don't go hungry.  Hotel food and organized meals can be hard for those with allergies and dietary restrictions.  If you have certain dietary needs and are uncertain what will be served, pack a few of your own staples to get you through the weekend.  Or try connecting with a local attendee to see if they can do some shopping for you or take you to a local supermarket upon arrival.
Embrace the Experience.  Go into this conference knowing you'll meet many nannies and professionals from across the country.  They will have different perspectives on many subjects, which you will either agree or disagree with.  Respect others opinions, agree to disagree, embrace the opportunity to learn from others and lead by example.