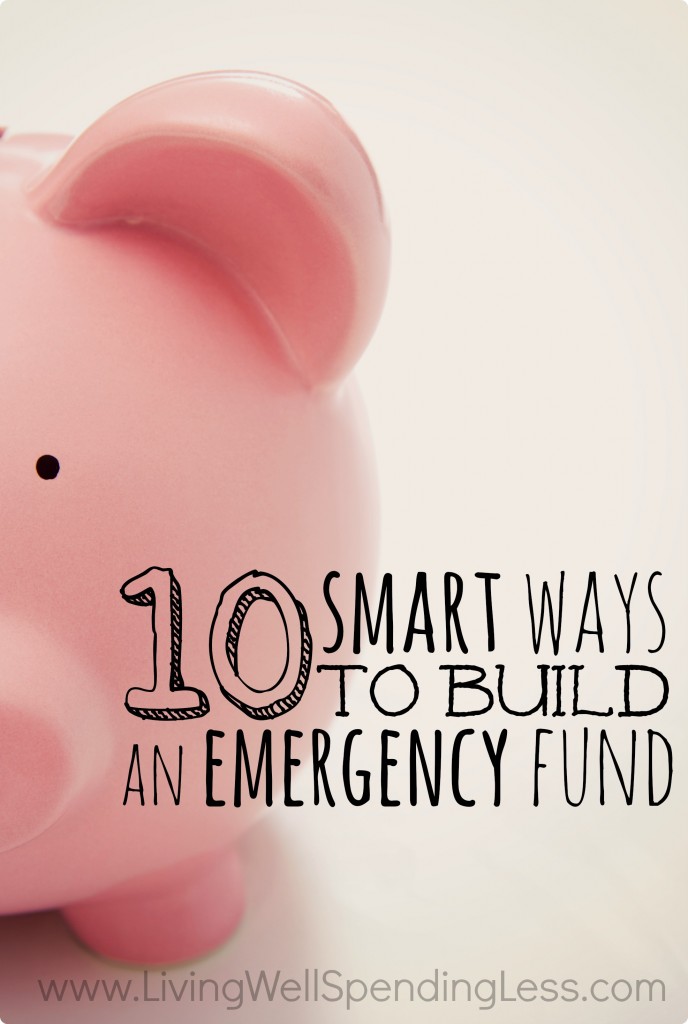 When I read this I knew it had to be shared with our readers.   As nannies, I too often hear of how they suddenly find themselves let go from a position with no savings or security to fall back on.  How will they pay their bills?    If they were a live-in, they now need to find housing.   And the unexpected expenses that come with finding a new job.
This article offers simple, yet attainable ways to build an emergency fund. While you may not be able to do them all, some are easier than others, but be creative in your thinking and what you can do to save, and you'll be surprised at how quickly it can add up.
Personally, I've stopped my monthly book shipments as my bookshelves are overflowing.  Until I clear them off, no more books other than freebies on Kindle or Nook app.  I also stopped getting the venti iced passion tea at Starbucks and make my own at home.   A box of the tea bags is about $4, and I can get a few gallons of tea vs one or two cups for the same price at Starbucks.
What can you do to start your savings?
There is nothing that can derail your financial progress faster than an emergency.  You think you're doing okay, making headway towards your goals, and boom!  The refrigerator stops working, your car breaks down, or your child falls off her bike and needs four stiches in her chin and suddenly you are right back in crisis mode.
If you've read Dave Ramsey's Total Money Makeover or taken the Financial Peace University course, you already know that the very FIRST step in regaining control of your money and avoiding yet another financial crisis is to establish an immediate emergency fund of $1000.
While that number may feel daunting at first, the truth is that there are plenty of ways to build an emergency fund quickly.  The key to success is being willing to accept the idea that getting your finances in order might not be fun or easy, but it will be worth the effort.
Here are 10 super smart ideas to get you started …
Reprinted with permission Ruth Soukup, LivingWellSpendingLess.com