Five Ways for Nannies to Boost their Earning Potential
There are a number of rewards to being a nanny, particularly if you love kids! But no matter how much you enjoy your job, you still need to pay the bills. The pay range can vary significantly. Although it's not unheard of for nannies to make more than doctors in areas like New York's Upper East Side, this is far from the norm. Whether you work in Manhattan or a small town in Iowa, you can boost your earning potential by upgrading your skills. Good nannies are already more than just babysitters, but if you can combine high quality childcare with the ability to whip up a healthy meal and tutor the kids in French or Mandarin, you'll earn top dollars. Check out these five ways to start earning more!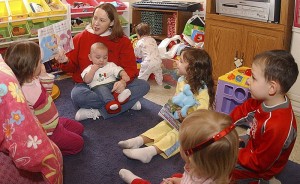 1. Take on additional duties.
Does the family you work for need more help around the house? Ask if you could pick up a few extra tasks here and there for a boost to your income. Busy families often don't have time for housekeeping, grocery shopping, or helping the kids with homework, and are often more willing to pay someone they already know and trust to take care of these chores.
2. Consider working abroad. 
Do you want to combine work with travel? You might want to consider becoming a nanny abroad, where there's a high demand for native English speakers. Some contracts provide full room and board as well as a salary, so you can save more of what you make. Working abroad can not only help you save money, but you could also pick up a new language which can further boost your earning potential back home. Click here to see how you can make the most out of working or studying abroad.
3. Become a specialist tutor.
Learning a second language will put you in a higher paying bracket both abroad and at home. Do you have any other areas of expertise? If you're a math whiz or a science geek, use this to your advantage to tutor your charges on the side. You can help the kids you already work for as well as advertise your services as a tutor for others.
4. Go back to school.  
If you don't already have any specialist skills, they can always be learned. You may already be working as a nanny while attending school at the same time, but if you're working full-time it's still possible to go back to school. Look at online courses that let you learn a new language or skill. Another option is to go back to school to get a childcare or education qualification, which will put you in higher demand for well-paid positions.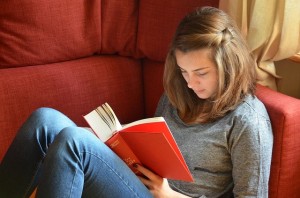 5. Start a side business.
You can also turn to your hobbies to make a neat side income. Do you love to write? Start a blog and sell advertising space. Are you crafty? Sell those felted hats and knitted scarves online or at local craft markets on the weekends.
Finally, if you love your current position but wished it paid more, one of the simplest ways to go about getting a raise is to just ask for it. If you have been working as a nanny for some time without a raise, your employer may simply not have thought of it. You'll never know unless you ask. In the meantime, boosting your skill set and keeping an eye out for new opportunities can help you climb the salary ladder as a nanny.
Rachel MacDonald is a freelance lifestyle writer and mother-of-one with a background in marketing.