This article originally appeared March 2010.
Spring Cleaning Checklist
by Kristen Kanoski

Spring is officially here! Your house and surroundings need some spring cleaning as well! Here is a great list of items that Kristen has put together.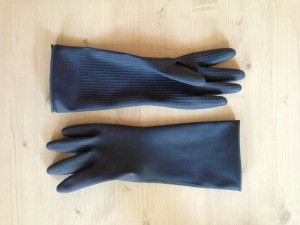 Maintenance schedule to call for service
Carpet cleaning
Air-conditioner
Gutter Cleaning
Window Washing
Lawn maintenance service
Air-Duct service
Automobiles
Thorough car wash inside and out
Vacuum inside of car
Replace wiper blades
Replace windshield wiper fluid with bug wash
Outside of house
Power wash deck
Wash patio furniture
Inspect flower pots, replace broken ones
Inspect shingles on roof, schedule repairs or replace if needed
Wash out garbage cans, replace if needed
Inside the home
Every Room
Wipe down baseboards
Wipe down walls
Clean ceiling fans
Clean light fixtures
Clean blinds/curtains/drapes and window treatments
Wax wood furniture
Wash out trash cans
Move furniture and vacuum beneath it
Install storm windows
Oil window and door hinges
Bedrooms
Flip Mattresses
Dry clean/wash dust ruffles, comforters and pillow shams
Bathrooms
Go through medicine cabinet toss old medicine and makeup and other toiletries
Clear out cabinets and clean
Stock up on toothbrushes
Soak shower head
Reseal grout
Kitchen
Clean out pantry
Appliances – thoroughly clean inside of all of them
Refrigerator
Vacuum coils and drain drip pan
Defrost and clean freezer
Office
Go through last year's paper and shred what u don't need
Laundry room
Clean Dryer Vents
Wipe down washer and dryer


Closets
Go through clothes
Keep, toss or give away
Empty closet
Vacuum/clean floors
Dust walls and doors
Clean baseboards
Clean light fixture
Toss broken hangers
Winter Clothes
Pull out all winter clothes
Sort, keep, toss or giveaway
Wash, dry and winterize clothes
Repair any winter clothes/shoes needed
Pack away winter clothes

Tips for staying on track:
Keep boxes for toss and donate
Make sure you schedule a pick up for donations or make a drop-off date to make sure you don't' keep all the boxes.
Set a timer for each room or project
Take a break
Take before and after pictures
Articles You Might Like: