Have you noticed how your little girl just loves stringing your pearls around her neck and teetering around in your stilettos? Or how together they can serve up the most delicious afternoon tea to the fairies from what's really only a ragged piece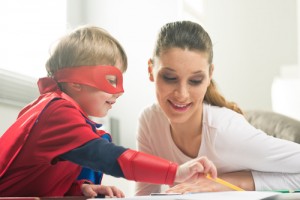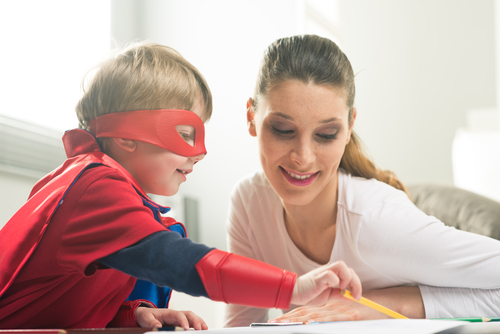 of cardboard? This is called imaginative play or dramatic play. And it's a fairly major developmental milestone in young children.
Imaginative play is some of the best play that children can experience. It's the process of engaging their creativity to feed their mind and imagination. By doing this, they're giving themselves the opportunity to experiment with decision-making and outcomes, and to identify and be amongst the adult world. Through imaginative play, children hone their social skills via communication, negotiation, and the act of sharing with others. And as a secondary to this, they're also then practicing their language, thinking, and problem-solving skills.
Continue reading for 7 ideas to promote imaginative play.
Related articles
Reprinted with permission. CareAcademy.co