Accidents Can Happen
Pat Cascio, President
Morningside Nannies, Houston, Texas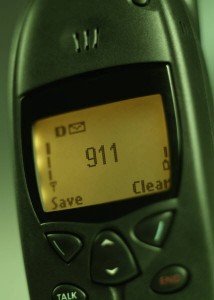 Accidents are unexpected or unintended happenings.  As nannies and parents we can take measures to be prepared should an automobile accident occur that results in injury to the driver or passengers. 
When driving it is wise to have everything inside the vehicle safely secured.  A bottle of water or a drinking cup can become a dangerous projectile if a collision should occur while traveling at a high rate of speed.   Items stored in the back of an SUV or van can travel from the far end of the vehicle and strike the driver in the back of the head or crash through the front windshield.
When a nanny transports children as part of her job requirements it is considered "on the job" or business travel. She would be wise to talk to her insurance agent about increasing her coverage. If an accident occurred and she did not secure this additional coverage, the insurance company could refuse to pay the claim when they found that the nanny's employer directed her, as part of her job duties, to transport her charges. It is so much safer to be sure than sorry. In many cases that additional premium that she pays for business use of her car could be covered by her employer. If the children were passengers and were injured in an accident in the nanny's car, and the insurance company denied the claim (use of the car was not reported honestly) then the benefits would not kick in for the children's medical needs either. The family might even attempt to sue the nanny for not taking care of this detail. After all it is her responsibility since she knew what the job requirements were.
In my 27 years of nanny placement I have never heard of a single case going to this level (or even of a claim being denied) but it is a possibility. That is why it is always safer for the nanny to drive the family owned, maintained and insured vehicle for transporting the children.
Recently I received a "worst case scenario" question from a friend and realized that I could not recall ever hearing this particular situation addressed. 
Here is the question:
"My sister has a nanny who drives the baby using her own personal vehicle.  I was wondering if the nanny became ill or got hurt in an accident and was unable to communicate, how would the emergency personnel know that Ben (my sister's baby) was not the nanny's child?  Should my sister have the baby wear an identification bracelet?   What do you suggest to your families regarding this matter?"
Nannies are frequently assigned the duty of driving their young charges to outings, appointments, practices, and events.  In wanting to give my friend the best advice, I posed the question to a few professional nannies and found their answers to be well thought out and felt their responses would be beneficial to other nannies as well as parents.  
Michelle LaRowe Conover: "I always tape an index card to the car seats. The police and fire department sometimes have stickers and advise parents to put the sticker on the side where they can easily see it. When you have a seat professionally installed some police stations record the identification information. I also put an index card with everyone's information and description in the glove box along with the automobile registration and in my wallet with my driver's license."
Becky Kavanagh: "I always carried a small binder in the car with important information such as a copy of the medical release form, a copy of the health insurance card, the parent's contact telephone numbers, etc. If we were at the zoo or science museum it was in our "Becky Backpack" along with wipes, snacks, extra clothing for the child, etc.  In regard to older children, I suggest using a binder or a waterproof pouch (baggy) with a copy of all the documents shrunk to 25% of their original size so the nanny can carry it in her purse."
Cortney Gibson: "I use large size mailing labels to record important information, such as the child or children's known allergies or medical conditions, and the parents' contact information and stick the label on the car seat. This should be attached in a place that can't be seen by a random passerby, but in a place that EMT's would find easily.  It can be put on the fabric of the car seat where the child's legs rest. Another suggestion is to laminate an ID card or use a luggage tag and attach it to the seat belt at the bottom. I place another label on the inside of the diaper bag.  I also keep a file in the diaper or nanny bag with the medical consent form, the emergency and medical numbers and addresses, the health insurance card, and a current photo of the child or children.
An ID bracelet could be dangerous for a child under three years of age. It may not be safe to have personal information on a sticker that is visible to the general public but instead have this same information in the glove box and/or the nanny's wallet.
My uncle is a retired fire chief and has recounted some of the terrible accidents he's seen. One was a collision between a car and fuel tanker truck. They were able to extricate the driver, but she was unconscious. Then they found an empty car seat that had been thrown from the burning car. Everyone on the scene frantically searched for the missing baby. Thankfully, they were able to contact the woman's family and found out the baby wasn't with her at the time of the accident."
Kellie Geres: "Make sure the nanny has ICE (In Case of Emergency numbers) programmed in her phone. The child/children's parents should be listed as emergency contacts. The nanny should make a few index cards and either have them laminated or kept in separate Ziploc baggies and stored in multiple places, such as her purse, the diaper bag, the glove compartment, and even go as far as taping the ID cards on to the stroller and car seat so emergency workers would find them in case of an accident.
The nanny should also have an authorization to treat form that has been signed by the parent and has been notarized.  This should be carried at all times and copies should be kept in the diaper bag, the nanny's purse and the glove compartment.
All employers should have a copy of their nanny's emergency contact information as well. If something happened to the nanny, the employer will need to contact the nanny's closest relative or friend.  
A final thought on this subject is that nannies should have their employer's emergency contact information also.  If the nanny is at work and is contacted by the police or other emergency personnel because both parents have been injured in an accident, the nanny will need to know who/whom she should notify.   The nanny should have an information sheet that gives the name and phone numbers of the closest relative, a neighbor and extended family members."
Tonya Sakowicz: "Many car seats have a spot for identification to be put onto or into a plastic sleeve on the back or side, but if not, the nanny can attach a small plastic Ziploc baggy to the back or side of the car seat that has a medical permission form and ID for the baby with contact information included.  It should also have emergency contact information for the nanny.
I keep a medical permission form in the diaper bag and one in the glove box, the two most common places an EMT will look for information if the nanny is unresponsive.  Finally, the nanny should have "ICE 4 BABY" as one of her 'contacts' in her cell phone as EMTs also routinely check ICE on cell phones if they find the phone.  This will alert them that something is different with this baby and they need to look for further information."
MaryAnn X. Meddish:  "Many car seats come with a place to write or attach a piece of paper with the child's information.  I have found that a cute luggage tag attached to the car seat's frame or body (not the straps where it can get in the way or be played with by the child) works well for holding the child's information along with their photo and the parent's contact numbers.  Once when I took a child to the emergency room I was asked for a medical release form and didn't have one with me.  After that incident, I later made a copy of a medical release form and placed it in the car seat tag as well.  On my last job with triplets the realization hit me that they didn't always sit in the same seats so I printed all three sheets with all three photos, names, and allergies.  It is also wise to keep an additional copy of this information in the glove box. "  
 
In summary, here are some key suggestions:
Vehicle: Secure all objects that could become projectiles.
Expert Installation:  All car seats should be installed by an expert.  Contact your local fire or police department for help.  Follow regulations and recommendations regarding placement of the car seat and size and weight regulations.
Automobile Insurance: Make sure that there is proper coverage for on-the-job driving, i.e. transporting of the children they are responsible for.
Child's Car Seat: Attach a label, luggage tag, or index card in a place where a passerby isn't able to read the information but EMTs will find with ease.  The information should include child's name, allergies and other medical information, child's photo, parent's name and contact information, instructions on where to find insurance card and authorization to treat form.  The tag or card should be in a place where the child can't reach it.
Multiples: When there is more than one child, they may not always be sitting in the same car seats, so the information on all the children should be available on each seat.
Glove Compartment: Keep copies of the authorization to treat form, vehicle insurance card, nanny and child's health insurance card, nanny's and children's medical information including known allergies.
Diaper Bag: Same as written above and can be kept in a Ziploc or waterproof baggy.
Nanny's Purse: Same as above.
Smart Phone: ICE information (In Case of Emergency) should include parents' contact numbers.
Home:  Nanny's emergency contact information and parent's emergency contact information.