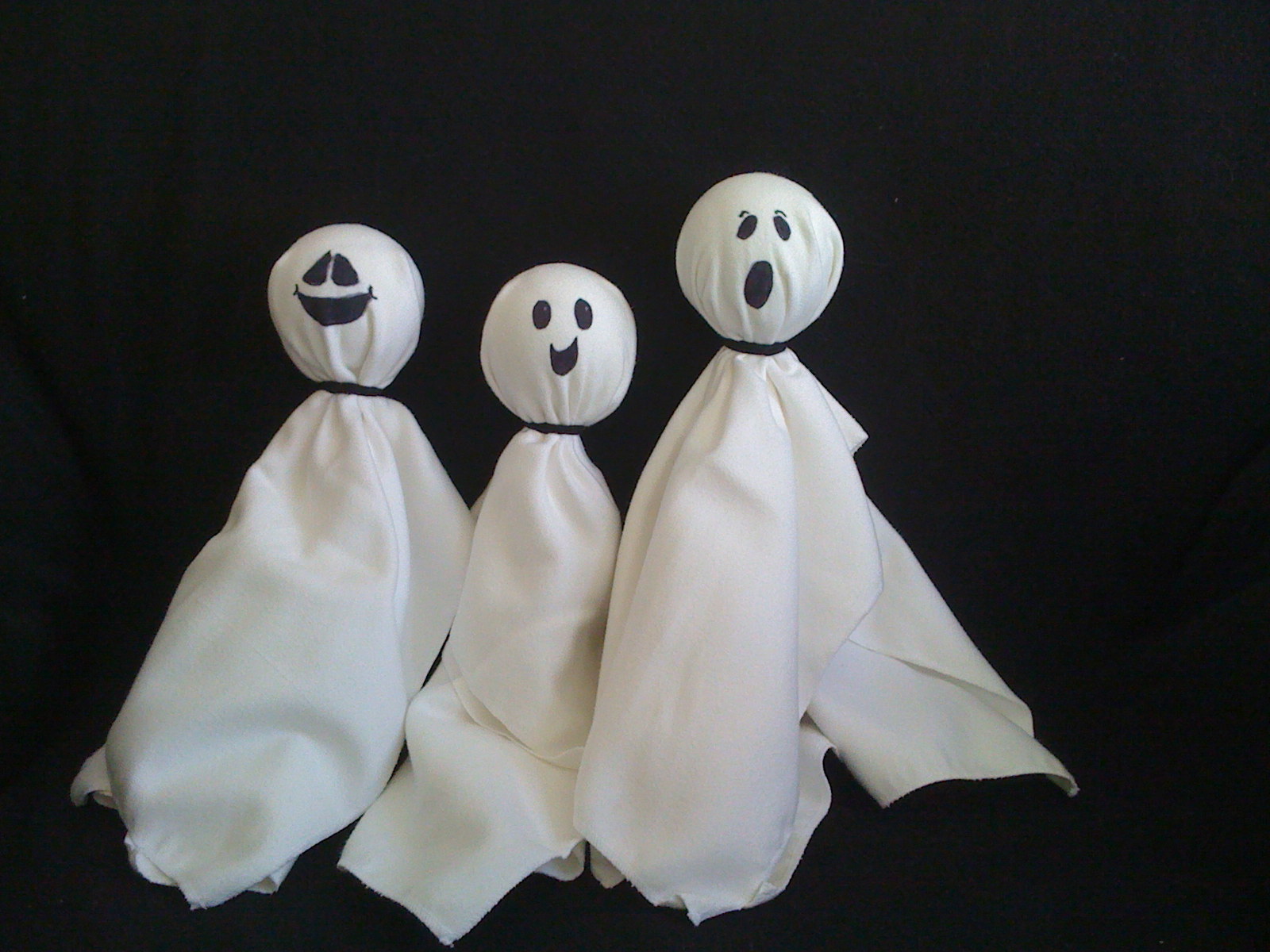 Creative Nanny Wedensday: Ghost Dolls
By: Greta Schraer
Today I have a very simple craft for Halloween. I admit that I am not much of a Halloween fan; I have never been about being scared or all the characters that come out on Oct. 31st. That personal preference is set aside for children, as this day and season is just another way for them to have fun and get candy!
When the triplets were almost 1, they were intrigued by a laughing ghost doll. I decided they might like to have a ghost that they could grasp in their own hand. I came up with this little craft that I made for them, but it is so easy for young children to construct in minutes, themselves. The ghosts now get packed with the Halloween decorations and reappear each year! Boo!
Supplies:
White cloth napkins – or-  thick fabric cut into square
Black elastic hairband (or rubber band)
Tennis balls (or a softer material)
Marker
Instruction:
Wrap the tennis ball with the napkin and hold it in place with hairband. This creates a head for the ghost and the body that hangs down. Use the marker to make a face on the front and document the child's name and year created on the back!
Have fun!