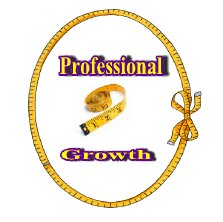 Growing as a Professional by: Glenda Propst
| | |
| --- | --- |
| | How do you feel about what you do? |
| | Do you see yourself as a professional? |
| | How do your employers treat you? |
| | How do your employers' friends and family treat you? |
Many of our feelings of self worth come from our employers. How you see yourself has a lot to do with how others treat you. Whether you realize it or not, people do see you, and they watch you. It may be a friend of your employer who recognizes the children, or it may just be someone who knows you are a nanny. Everywhere you go — the grocery store, the mall, the dry cleaner, the park — you never know where you're going to meet someone whom you know or someone who knows you.
You may be the only nanny someone knows. You are a representative of nannies everywhere. We owe it to each other to always conduct ourselves as professionals, no matter where we are.
I know it's hard to feel professional when you have no office, wear casual clothes to work, and get paid to read books, play peek-a-boo, and go to the zoo. We have no lunch hour except naptime (which our charges eventually outgrow). There is no one in the next room to whom we can run over and tell a joke, and our real bosses are usually under the age of five! As important as our work is, it's extremely isolating and lonely at times. A nanny who is not happy is not going to do a very good job. It's important for you to take care of yourself and to make sure your needs are met.
Nannies need to have a life outside of their job. Nannies also need to find other nannies with whom they can network. No one understands your frustrations like a nanny does; not because they don't want to, but because they don't do what you do. Nannies can offer support to each other and can help each other work out solutions to problems.
We all came to this road on a different path. No matter what brought you to this profession, whether you went to nanny school or just had childcare experience, finding a job was only the beginning of being a nanny. If you want to learn and grow as a professional, you must work on your professional development.
It's important to keep abreast of what's going on in the field of child care and child development. There are several ways you can do this:
| | |
| --- | --- |
| | Read Child Care Books. |
| | Take a class. Many local hospitals have First Aid and CPR classes. |
| | Join NAEYC, the local affiliate offers many excellent workshops relating to different areas of child care, and community colleges offer child development classes. |
| | Take an assertiveness training class |
| | Join a professional organization such as INA or NANC. Get connected with a local support group and if there is no local support group, start one of your own, or call the local nanny agencies and see if they can help you connect to other nannies in the area. The internet is also a great networking tool. If you go the Nanny Groups blog, Kellie can give you lots of great information about where to find a support groups or how to start one of your own. |
The more you know about your profession, the more secure you'll be in who you are. When you see yourself as a professional … others will too