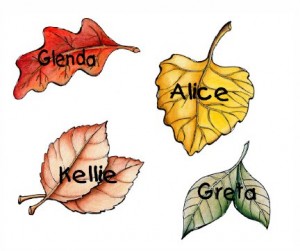 Creative Nanny Wednesday
Ask any professional nanny and she will tell you that making  leaf crafts in the Fall is a tradition. There are lots of projects you can do with with dry leaves  but do you know how to dry leaves to preserve their beauty for later?
Head over to The Creative Nanny Blog and find out how to dry your leaves and save them for place cards for Thanksgiving Dinner.