I am so excited to share with you a new friend of mine. Mom and Author, Tara McClintick, shared her books with CincyNanny at our one-day conference in September. Her challenge is a great one, yet she met it head on to provide for her son with Autism. As a resource to use personally she began creating books that would specifically benefit Jake and soon found the books were to be shared outside her home…and Books By Tara began.
We will have a special giveaway today, details are at the end of this post!
Providing for Autism: A look into One Mother and Author's Life
An Interview with Tara McClintick, Books By Tara
By: Greta Schraer
1. Tell us a little about Books By Tara and how it began?
As a child care provider, a teacher, and later as a mother; I've always made books of all kinds with children.  I became very interested in visually based books through working with my son Jake.  Connecting with Jake, due to autism, has been extremely challenging.  Pictures and books have been bridges we've used to connect.  Once I knew these were motivating to him, I spent a huge amount of time searching for photos in old magazines, calendars, newspaper ads, Google images, etc. to make books and games that I knew he'd be interested in, because if I can capture his attention then we have a starting point to build from.  My goal has always been to get back and forth interaction going, and ultimately get him working to express his thoughts and feelings verbally, which is so very, very difficult for him to do.  The more motivated he is and the more practice he has, the easier it becomes. I really wanted to make more books and games around topics I know he's fascinated with like "Holes," "Water," and going through an automatic "Car Wash." He's a typical kid really, most kids are fascinated by those things, I know that from experience!  Time has always been one of my biggest challenges, for example finding time to search for the pictures. At one point I actually was sending out lists to family members and friends to help me out.  Some even mailed me little envelopes full of cut out magazine pictures. It was so sweet of them to care and want to help!  It was helpful, but I still had visions of unique books I wanted to make. I thought maybe if I got a very user friendly camera I'd be able capture the images I was thinking would highlight the concept better, in a way that children notice things. So for my 40th birthday I got my wish, a user-friendly camera!  Being familiar with children's books, I knew that most simple concept books are "babyish"  in content.  Nothing wrong with that, but the real world moves very fast and is very complex. I wanted to create books to fill that void, simple and flexible for varying abilities, and totally real.  I wanted to make books that would freeze frame moments in life that would stimulate interest and interaction. I knew other people who work with and care for children might enjoy and appreciate them too. My Mom, through her job as a church secretary, knew a local printing company that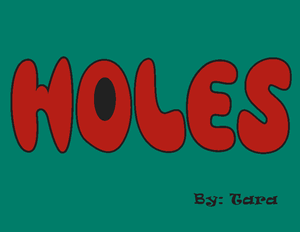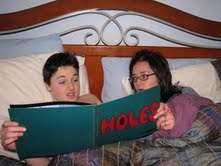 does awesome work. She encouraged me to inquire if my laminated home-made books (about $40-60 dollars each when all was said and done) could be created into a more affordable, sturdy format that I could offer to others. Obviously the answer was "yes"!  The first time I saw HOLES, I was so excited!  HOLES was the first book I completed, but I had more in the works.
2. Tell us about your daily experiences with your son.
Right now, with Jake being a teenager, the day begins by trying to get the boy to get up!  He is such a morning slug!  Once he's up, though, he is non-stop movement.  "Hyper" is an understatement. My daily experiences as his main care-giver/teacher involve lots of basic care stuff – meals, snacks, vitamins, cleaning up, keeping him from getting into things that he tries to sneak and eat, etc.  He has PICA which means he eats non-food items.  His favorites are things to sneak into are toothpaste, soaps, and lotions of any kind.  We use picture schedules when needed, these can be very helpful. He goes to school for up to 3 hours a day, depending on when I can get him to wake up and get moving.  He really seems to enjoy going most days, and I am very grateful that's the case!  He's extremely sensitive, both physically and emotionally.  Anyone who spends time with him has to respect this and learn how to be with him – learn what works and what doesn't.  It's hard to find people open to learning, so I really appreciate that his current school personnel have been so flexible and helped him to be successful there.  Then after I pick him up from school I try to have some focused interaction time with him.  Books are always part of our everyday experiences. They are just the most useful, wonderful tool for connecting and sharing!  Not just the books I make, all kinds of books.  We have tons of books.   I also try to get him to play a game or two, and do some physical activities – large and fine motor. Activities like tossing balls of all sizes, puzzles, writing and language games that I've created, and sometimes just taking a ride around town in the car. I really have to go by how he's doing that day, we follow a loose schedule – his sensory issues and activity levels fluctuate significantly from day to day so I try to go with the flow and just enjoy being with him.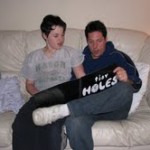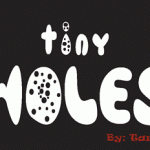 3. What resources do you feel are important in educating, encouraging &/or loving children with Autism?
By far, most important are people that are willing to open their hearts and learn. I strongly believe that autism has a huge deal to teach us all. No matter how severe an individual's autism may be, these children are intelligent and doing the best they can.  They are not trying to be "bad" or "annoying." They are just trying to figure out how the world works from bodies that are functioning differently than "normal."  People can be very confusing to a child with autism, because there's so much variation! Often children with autism will retreat into their own world as a way to take care of themselves, and we have to strive to create trust and build connections to help them learn about the outer world where those of us without autism tend to focus. This goes much deeper than trying to "shape" a child's behaviors.  Steven and Kaitryn Wertz wrote a great article about the importance of our attitude called The Power of Thoughts and Feelings in Reaching Children with Autism.  All children learn through play, and when a child doesn't seem to know how to play with people in the typical ways then development issues may result.  Son-Rise ® taught me to expand my views on play, and to learn how to play with my son by following his lead. This means letting go of agendas and schedules sometimes, and realizing the ultimate agenda is to connect and interact because that is what will help these children develop socially and verbally. One of the best books I've found on this subject is What You Can Do Right Now to Help Your Child with Autism by Jonathan Levy.  As far as toys or material resources go, anything safe that your child finds motivating will work.  For instance, my son is fascinated by emotions and expressions, so I drew some faces on some wooden spoons once and it was a huge hit! To get a child interested in people, you want to choose non-battery operated items that need people-power to bring them to life.   Introduce stuff in fun, persistent ways but then respect the child's response.  Don't worry, eventually he/she becomes familiar and begins requesting you to do things or find things that the child originally showed no interest in at all.  Jake constantly surprises me, I just have to keep believing in the possibilities and using what I've come to know about him to connect. That's why Books By Tara were created, to be used as a fun tool for reaching children at whatever level and pace they are capable of participating.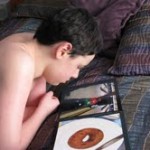 4. What do you hope to bring to families through your books?
They are designed to promote awareness, thinking, interaction, and language development – for children of any age!  Adults included!  Honestly, Jake is very detailed oriented.  He's extremely visual, and he's taught me to pay attention and appreciate all the fascinating surroundings we experience every single day.  It's always new, and interacting with each other is too.  Too often we get into patterns and ruts, and then we start experiencing our assumptions every day instead of being open to noticing all the bits of newness and joy that there is to be grateful for, no matter what our circumstances.  The books have been created to express a delight in life that we can all share, no matter what our circumstances or ability level.  We grow together.  I hope the books can be used by families, teachers, nannies, etc. as a useful and fun tool that can be adapted or extended upon as desired. There are free extension ideas for each book on the website for those kids that are ready, but there's no need to worry about these. If a child just wants to look and point – that's fine too. In fact, that's fantastic!  That's a way to connect and starting point to build from.
5. Is there anything else that may be helpful for nannies to know as they work with children?
How important their job is!  As a mother of a child with significant special needs, to trust another person to care for my child can be hard. Even with my "typical-developing" older boy I have been cautious. It is so special and wonderful when someone really appreciates a child for his/her uniqueness. Nannies who strive to care for and support a child's development by paying attention and enjoying spending time with him/her are priceless to their families, no matter what they are paid.  It's okay to seek support when things get challenging too, I think that's important for anyone who cares for children to know this and have places to turn. I am a certified "expert" and I've had to have plenty of support both as a teacher and as a parent!  All kids and circumstances are different, so creativity and flexibility are both important in the world of child care.  I hope they enjoy their jobs and learn right along with the children as they gain experience, because learning is a lifelong adventure!  Caring for children and each other, really, is the most important job in the world.
Today's Giveaway:  Today's winner will receive their choice of Books By Tara. To enter, simply comment in response to this post by midnight Fri., Jan. 28th, and a winner will be chosen by random.org and announced on Sat., Jan. 29th. In your comment, share something you may have learned, ideas or concepts you may use in your role as a nanny, or simply thank Tara for what she shared!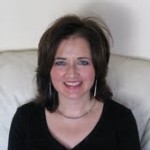 Tara McClintick is an early childhood/special education teacher who is passionate about child development. She is the mother of two boys – Derek (18 yrs) and Jake (15 yrs). Just after the age of one, Jake began exhibiting all the signs of autism, and was later diagnosed on the severe end of the spectrum. Using the home-based Son-Rise Program , she has worked one-on-one with her youngest son, as well as trained numerous volunteers on how to connect with him. She now creates unique picture books designed to promote awareness,thinking, interaction, and language development. For more information please visit Books By Tara.