School maybe out for the summer… but that is just for your kids. Here at Regarding Nannies we promote learning throughout the whole year. In fact, that is the subject of today's lecture.  Thanks for stopping into class, let's get started so we can have an early dismissal.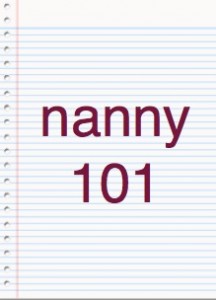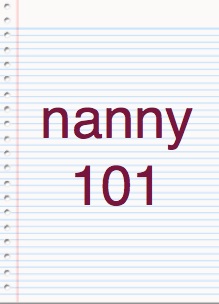 Nanny 101: Lifetime of Learning
By: Greta Schraer
Over the last few years, I have had the privilege to meet so many nannies from all over the country. Nannies that have been in this career for years and years and nannies that are just beginning to navigate this world. I have come to realize that just like many other careers, the backgrounds are wide in variety. Many nannies have degrees in education or social work, others studied art or business. Some have started in a Nanny Training School, where the focus is preparing their pupil to care for children and the job as a nanny. And some started their career right out of high school. Though there is no sole standard of training like there is in other countries, knowledge and experience  for a nanny are imperative and valued.
So how does a young nanny add to her experience? How does a seasoned nanny who has spent a lifetime with a family prepare to work with newborns again? I believe, the key for all of us is to never stop learning. Knowledge through lecture, experience or even another's experience is valuable. While it is easy to settle into a job and pattern of that job, when we continue to learn and grow we set ourselves up for future success.
Lesson 1:  Seek Knowledge Continually
In the age we live in it is so easy to stay current. We have access to so much with the internet: blogs, websites, webinars,etc. Even if you like the old way of learning, by the book, you can grab used cheap books on websites like amazon.com or half.com. Parenting magazines can be as cheap as $5 for a year's subscription! We love being able to offer resources for nannies for free on this blog, but there are many other blogs and sites dedicated to nannies as well. Beyond that parenting websites and blogs offer a wide variety of topics that relate to our line of work. There is an endless amount of information available and should be sought out by the nanny.
Example: Nanny Kathryn did her best to stay current with the nanny industry. She often read blogs of nannies from around the country. One evening while watching TV as home, she was surfing and read a blog entry that encouraged it's readers to sign up with the U.S. Consumer Product Safety Commission to receive an email with product recalls and safety news. Kathryn wasn't sure if this would be worth the space in her inbox, but thought she'd give it a try. In the first month, she read updated crib standards. Kathryn had wondered if the old family crib was safe; her boss expecting baby number two. She was simply able to pass on that link to the information she read. Her boss, decided to do more research and purchase a brand new crib that would be a safe. Beyond that Kathryn's boss shared how impressed they were with her involvement in knowledge on the issue they hadn't thought to look into.
Lesson 2: Learn from Other's Experiences
I get great ideas by simply hanging out with other nannies or moms. Having a professional community (local and beyond) to bounce ideas off of and learn from is so important.  I love play dates for a lot of reasons; one great one – it is a chance to watch other nannies interact with their children.. Sometimes I get great ideas of tools to use on the job, or learn a method another nannies are using for discipline or training. I often am inspired to be more patient or communicate better with kids. It's the good kind of peer pressure!
Example: Nanny Natalie had come to the end of her rope. She could not get 2.5 year old, Robert to eat anything green. Roberts parents expected Natalie to succeed in this, and Natalie felt that pressure. While she did not want to push Robert but encourage, she felt that she had done all she could leading by example. She decided to look into it online, and simply searched google for "kids eating vegetables". She was surprised when one of the links led her to a mom's forum, where mom Lori had come up with a creative idea. Each morning, this mother set out a muffin baking tin (with 12 cups) on the kitchen table filled with 12 different veggies. Her kids were told that they could eat from that whenever they wanted and didn't have to ask. Natalie thought, this is worth a try. Turns out, Robert loved the idea of food when HE wanted it and by the end of the week had eaten everything from cauliflower to raw lettuce.
Lesson 3: Invest Your Time and Money
It is true that where you place your time and treasure – there your heart is. If you truly desire to make this a career to last a lifetime, then continue to improve and grow in it. We get the chance to learn on the job, but also have much more to learn outside our paid time. While larger cities may have opportunities for nanny workshops, smaller cities may not. Look into local conferences or workshops for teachers, families, or daycare workers. Grab a couple nannies and make a day of it. Some families, if given the chance, would love to provide the funds to benefit their kids. We talk a lot about the INA and Nannypalooza conferences. They are definitely an investment of time and money that are worth every penny and hour – that is why we strongly encourage and promote these so often. We are truly stronger nannies and better in our career because of them.
Example: Nanny Christy wanted to attend a conference from the day she saw her friend come back energized, excited, and engaged. Christy knew that this was the thing her career needed but struggled with paying money for something for herself. ONe night a dinner her friend Ashley, a nurse, was talking about her continuing education. Nurses like in many other professions are expected to stay current in their field.  Something clicked in Christy's brain as they talked. This is something that will benefit me and each child and family I work with. It became a priority to save for her first conference, so she began to save a little each month and planned to share her goal with the family she worked for to see how they felt about the idea.
"Knowledge is power" and we have the opportunities to acquire that knowledge. It is up to you how much you will learn and grow. It is up to you how much you have to offer families. It is so worth it!
Homework Assignment:
1. How are you acquiring knowledge, regularly? Think about creating a bookmark bar on your browser that includes all the sites you value – so you can stay current and check in.
2. Who in your life is succeeding in parenting or nannying? Plan regular time to glean from their knowledge and experience.
3.  How often do you feel should you be attending a local/national training for nannies or on the subject of children? Set a goal for yourself and look into opportunities to reach that goal.