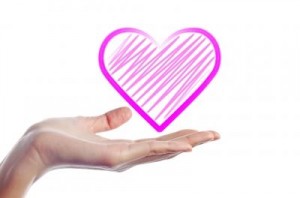 This week was another fantastic week with featuring nannies giving back to their communities. We featured stories on disaster preparedness in the beginning of the week and end the week with the story of two nannies whose communities were affected by the recent tornadoes.  They are seeking donations for their areas to help those affected by the tornadoes. Nanny Gael Ann has awesome ideas for Father's Day which is next weekend. Have you ever heard of APNA?  If not make sure to read Table Talk Thursday.
I also have an update on Ryan who is suffering from the return of his cancer.  Most of the money was raised to get him the iPad to help him deal with the cancer treatments and being suck in the hospital.  Charlotte went ahead and bought the iPad and he received it this weekend.  His family made a video showing him opening it up.   It is so wonderful to see how the nanny community and others came together for Ryan.  If you are interested in giving to the purchase, please visit this post to find out the info, as money is still be raising. How Five Dollars can help bring a smile to Ryan's face!
Quick Links to this week's posts:

Coping with Difficult Times by Becky Kavanagh
Are You Prepared For A Disaster Or Emergency?
Spotlight On: APNA ~ Association of Premier Nanny Agencies
Nannies giving back to Tornado Victims in Springfield and Raleigh-Durham