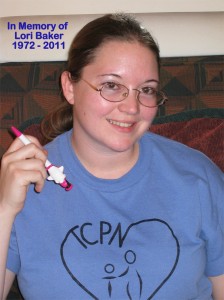 Today we want to share with you how the Twin City Professional Nannies (TCPN) and the former members of the National Association of Nannies (NAN) are honoring the late Lori Baker by offering a scholarship to attend the 2012 INA Conference. It will be called The Lori Baker Memorial Scholarship.
You may read the details of the scholarship at the
Nannies of the Heartland Blog.