by Glenda Propst
My Top 5 is a variation of Greta's original series "My Favorite Things". My Top 5 will run each month and will feature "Top 5 Favorites" from our readers and the Regarding Nannies Team.
Today my Top 5 is my 5 favorite moments from my nanny career.
Finding just 5 moments from a 25 + years career was not an easy thing to do but I had a lot of fun reminiscing and thinking about these happy moments in my life.
My top 5 in chronological order are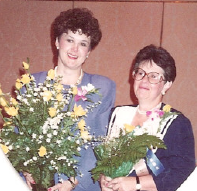 1. Receiving the INA Nanny of the Year Award in 1991 was such an honor and a wonderful memory. The conference was in Dallas that year and my mom, my sister and my niece all flew down to celebrate with me. My employer Jill, and my first charge Molly, surprised me the morning of the Nanny of the Year luncheon by flying in to be there to join the celebration.
That morning I appeared on Good Morning America and did a live interview with Joan Lunden. Molly stood beside me as I made my speech. My dear friend, the late Harriette Grant who was the first INA NOTY in 1990 was there to present the award. I didn't think that life could get any better…..but I was wrong.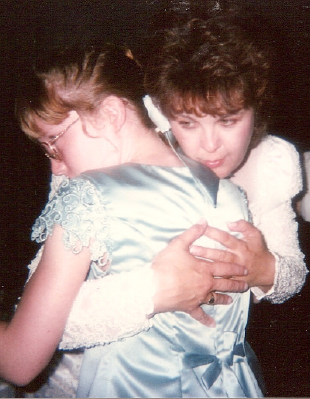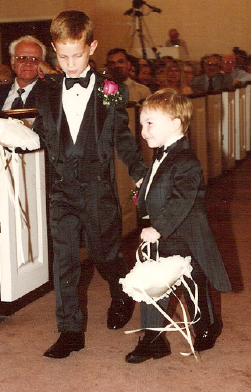 2. The second highlight of my nanny career was in 1996, which also happened to be the happiest day of my life. It was the day that I married Terry Propst, and my 2 former charges (Molly and Casey) and my current charge (F) were all part of my wedding. Casey and F were ring bearers together. Casey was 9 and F was 2 ½. Marrying the love of my life and having these children who were so important in my life to be a part of this day was so important to me.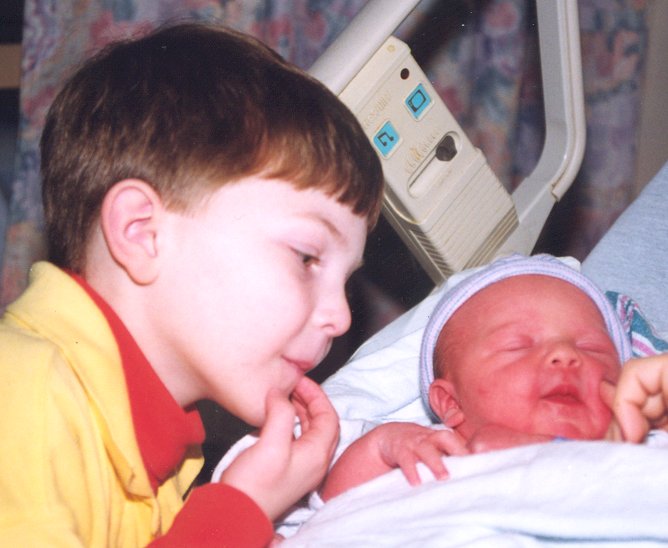 3. The day that my youngest charge (E) was born. My husband and I had the privilege of taking my oldest charge (F) to the hospital to meet his sister for the first time. That was a magical moment I will never forget. He held her tiny little fingers and looked into her eyes and said "I will never forget this day as long as I live. I will never be lonely again"
He's 18 now so I am pretty sure he has gotten over that magic moment, but that night, there was not a dry eye in the room as we all realized how much it meant to him to have a sister.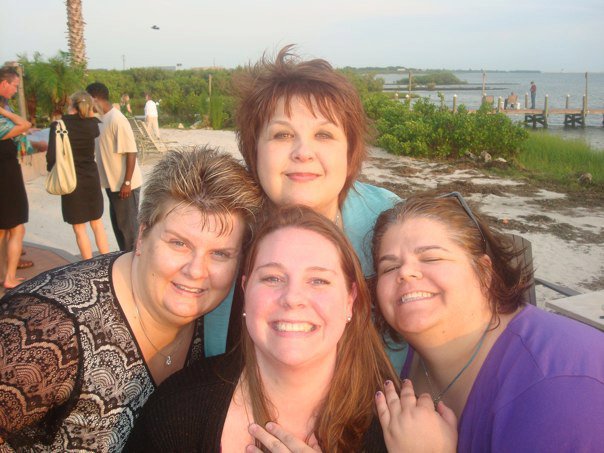 4. Launching Regarding Nannies with Alice Shaffer and Kellie Geres. Regarding Nannies started as an idea that I kicked around in my head. Once I shared it with Alice Shaffer, we agreed that we wanted Kellie Geres to be a part of it. We all had an equal part in formulating what Regarding Nannies was going to be, what our goals were, and how we could achieve them. The three of us created the reality. At the end of our first year, it was so exciting when Greta Schraer agreed to join us. We were 4 personalities whose creativity melded together to make something that none of us could have done alone.  This has been such a rewarding investment of time and energy. It will be a new experience going forward without Greta, but I know that we are up to the task so stay tuned for more new features as we move forward into year #3.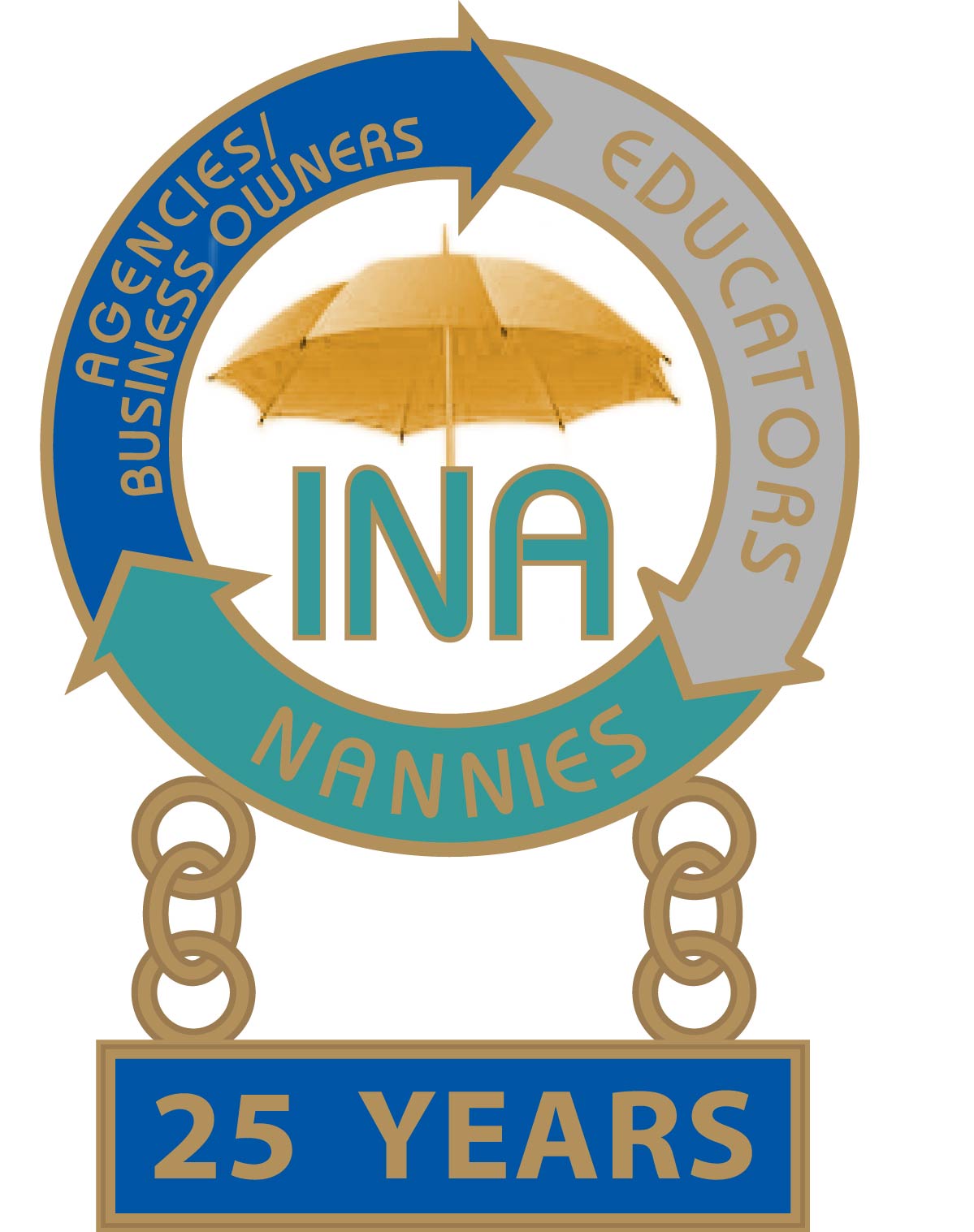 5. The first INA Service Award Pin Ceremony for INA. The National Association of Nannies had a similar program that was founded and run by Judith Abranovich. At the INA Conference in Dallas in 2009, I spoke with my dear friend and former NAN CO President, Myrna Alphonse about my idea to offer the Service Award Pin idea to INA.
Myrna spoke with Judith and received her permission to use the idea. The INA Service Award Pin Program and the Harriette Grant Service Award Pin was launched in 2010.
Former NAN Members helped to fund the pin program. My dear friend and mentor Harriette Grant dedicated 40 years of her life to the nanny profession, she also was a co founder of the first, and longest running nanny support group in the United States: ADCAN. Shortly before she passed away in 2002, Harriette asked me to promise her that I would not let people forget her. My response to that was "No one who ever knew you, could ever forget you" but the creation of the Service Award Pin Program through INA also insures that not only will Harriettes' name and legacy not be forgotten, but that each of us is recognized for important contributions that we make to the lives of children everyday.
So there you have it, my TOP 5!
I hope you enjoyed reading this today and if you would like to share your TOP 5 favorite career moments, or any other Top 5, please let us know!
Send us an email at regardingnannies(at)gmail(dot)com