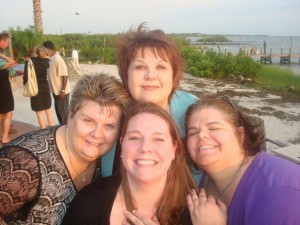 I recently read the book The Happiness Project  by Gretchen Rubin (I highly recommend it) and throughout the book, she used a quote that resonated with me.
The days are long but the years are short.
The older I get the more I realize how true that statement is.
Life is constantly changing and the older I get the faster time spins past.
As a nanny, I can really identify with that statement.
As nannies, we often work long hours and have busy days without a lot of social interaction.
Some days really do feel like they will never end.
First they are off to pre school, then to Kindergarten and one day you turn around and they are off to college.
It really makes you stop and think about the value of each day. My oldest just headed off to college. I feel so blessed to be able to have shared his entire childhood, to start with him at 6 weeks and stay with him until he is college bound.
This is a whole new chapter for all of us.
I don't work in the summer, I am usually very busy and very active but this summer I have not felt well and it's given me time to pause and reflect. 
It's given me time, for the first time in a long time to not be busy. It's forced me to slow down. Normally I am always going somewhere, always  doing something, always have a deadline for a project or an article but not being able to rush around, has made me realize that being busy isn't all it's cracked up to be.
When you're busy every minute is filled with something. Sometimes you get in the car to drive somewhere and don't even remember the route you took to get there. 
You don't always have those moments to simply stop and think but once I did, I realized that I don't want to be "crazy busy" anymore. For far too many years I have been awakened out of a dead sleep at 2 AM with a panicked thought that I forgot to write an article or send an email or make a phone call or meet a deadline, and I don't want to do that anymore.
I'm going to be 59 in October. I used to think that was really old! Now I just marvel at the miracle that I made it this long because I have close friends that didn't.

So when you decide to let go of "busy" you have to make decisions about what you let go and what you keep.
Regarding Nannies has been such a huge part of my life the last 3 years. I have such fond memories of how Alice and Kellie and I spent all those hours on conference calls deciding what this blog would  be like, adding Greta to the team, choosing colors, developing a logo….all of it has been such a great experience but Life is Change, and for me, I have decided that Regarding Nannies is  one of the things that keeps me busiest, therefore, I must let it go.
You may have heard the qoute:  "I'd quit eating chocolate, but I'm no quitter"….well I'm no quitter either but sometimes you have to make hard choices and hard decisions and this was definitely a hard decision.
I feel privileged to have been a part of the Regarding Nannies Development Team. Growing this blog has been a lot of fun, and a lot of hard work but there is no one I would rather have been with on this journey.  I am confident that Regarding Nannies will continue to grow with Alice and Kellie.
I wish them all the best for continued success and growth.
Glenda