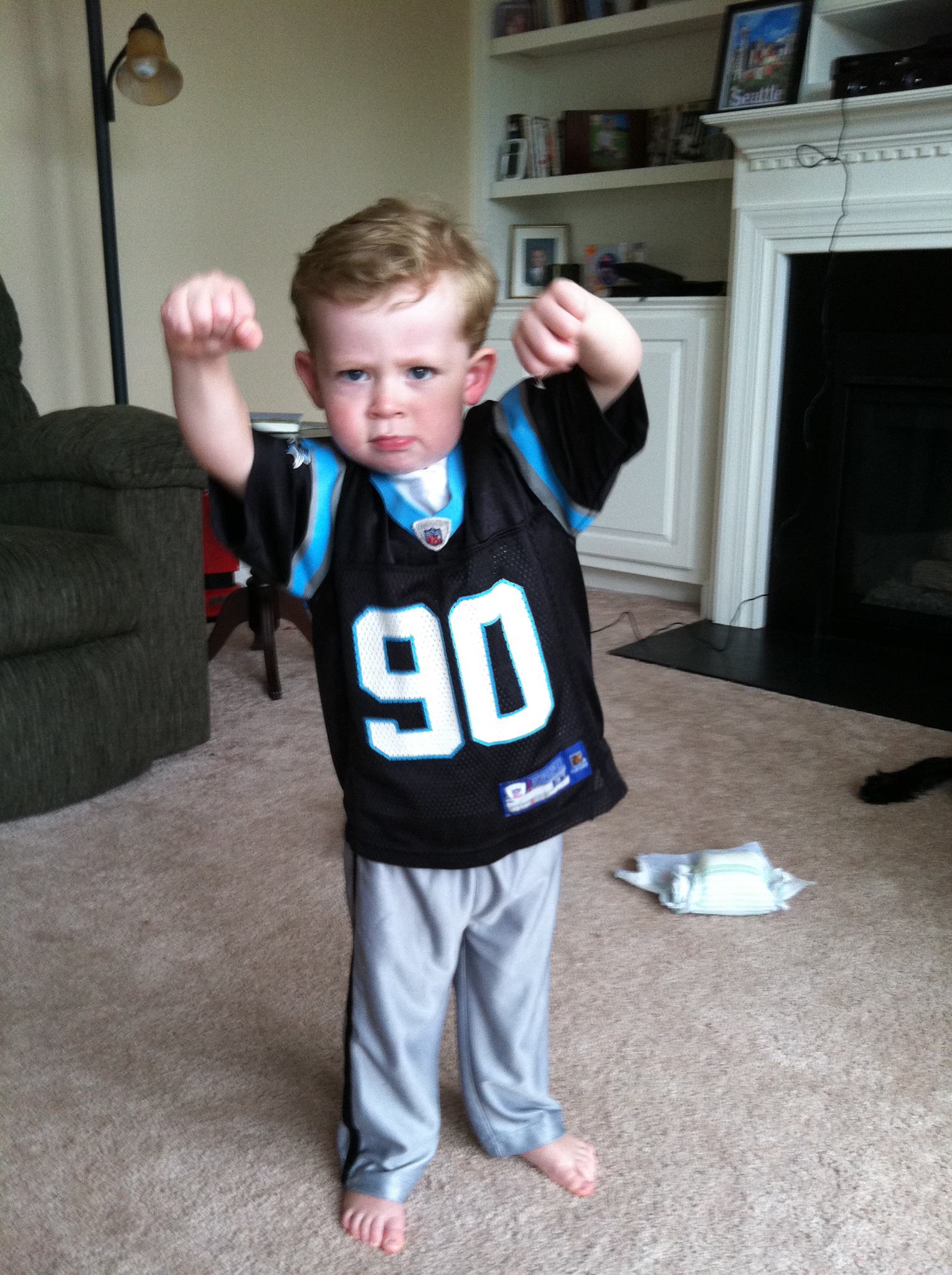 A survey conducted by the National Household Survey of Drug Abuse (NHSDA) found that children 12-17 who participated in sports were LESS likely to use drugs, smoke cigarettes, and become sexually active.  These same children are MORE likely to take care of their bodies, eat healthy foods, and spend time with peers with similar values.
When a Nanny or parent is choosing a sport for the child it is best to find what excites and motivates the child, not what the parents or Nanny choose for the child. Is there a particular type of ball they gravitate toward? What sport captivates their attention on television or as a live spectator? Have they shown a special physical skill? It is never a good idea to push a child into a sport in which they have no interest. It will lead to wanting to drop out of the sport, poor esteem, and even anxiety. To learn how to choose a sport for your child visit: www.fatherhood.about.com/od/sportsandrecreation/ht/choosing_a_sport.htm 
It is imperative to teach children of all ages how to react when experiencing loss in a sport. If you have trained your charges to be respectful of others feelings, look on the positive side, how to applaud the small things it will make losing in sports less painful.  Nannies are important role models in this area. How do you react when your favorite sports team loses? What attitude are you projecting when you don't win yourself? Children are always watching and learning from our behaviors so be sure what you are modeling is appropriate. Its okay for a child to see you disappointed if you lost a tennis match or didn't make the best play in a game. It's how you handle the disappointment that is vital. You should recover, you should play again, and you should speak politely to your competition. The sportsmanship of the coach is also something that needs to be monitored. Is the coach fair? Does the coach allow fair play? Don't let a coach who is overly "win focused" take the joy of sports from your charge.
For more tips on sportsmanship visit: http://www.education.com/magazine/article/Good_Loser/ or
http://www.healthychildren.org/English/healthy-living/sports/pages/Sportsmanship.aspx
Parent magazine also has a wonderful article on helping children learn to lose gracefully.
http://www.parents.com/toddlers-preschoolers/development/behavioral/learning-to-lose/
Try reading to your young charges to get them prepared for sports, to let them know others have obstacles in sports, or simply to keep them motivated. Here are a couple of my favorite books for the preschool-3rd grade set.
Dream Big, Little Pig by Kristi Yamaguchi. In this book Poppy the Pig realizes that to make her dreams come true in ice skating she must have fun doing it and believe in herself. Preschool-3rd grade.
Salt in His Shoes by Deloris Jordan. Michael Jordan's mother and sister wrote this book together. Michael used to think he was too short for basketball and almost quit playing. His parents teach him the life skill of perseverance. Preschool-3rd grade.
Remember that a physical is a mandatory to play in sports so make the appointment with your child's paediatrician and take all required paperwork.
Whether your charge chooses to play traditional sports such as football, basketball, or soccer or if they choose equine sports, field hockey, or rowing make it a great year! Support them, applaud their successes, be there, take pictures, show enthusiasm about practices and games, model sportsmanship behaviors,  and take time to tell them how proud you are of them!
by Tracey Chipps
Tracey Chipps has been a Professional Career Nanny for 18years. During her career she has worked with a variety of types of families. She has experience with typically developing children as well as those with special needs. Tracey is the founder of Triangle Area Nanny Group (T.A.N.G.) in Durham, NC. If you would like more information on joining T.A.N.G, please email TANGnanny (at) gmail (dot) com .  In the Spring of 2012 Tracey acquired her business license for Nanny 919, LLC, and is anxiously awaiting the grand opening.