Last week we brought you the Newborn Care Specialists & Nanny Track Speakers.  Below are the Agency Speakers!  Another stellar lineup of professionals leading the INA Conference workshops.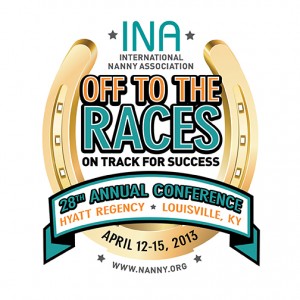 You're Selling the World's Most Powerful Emotion…Love. Now, Let's Take it Social, Your Customer is Waiting For You!
In early 2007 Jennifer launched The Sales Lounge.com, but when her former corporate clients didn't come flocking (due to the impending recession) her visionary skills kicked in and Jennifer turned to Facebook to grow her business- before most people even thought about using it for business development.  Within 48 hours, Jennifer realized this is where the future consumer is going to be and in five short years she grew the Sales Lounge into a Global brand. Now the 2x National Author of The Complete Idiot's Guide to Social Media Marketing and multi -million dollar sales expert, Jennifer delights in sharing with audiences how to think differently about social media and view it as a big source of communication and relationship building with clients and prospects. She does this in a fun, interactive, non techie way!   "In just one session with Jennifer INA attendees will quickly begin to change their mindset about social marketing and all it has to offer."  Attendees will want to run to their computers to begin their social outreach campaigns.  Jennifer has also recently launched "Socially Delivered.com" a social media concierge boutique where her team will gladly serve business social media needs.
Next Stop, San Francisco, How to Grow Your Agency to a New City
Mimi catapulted herself into babysitting and children's volunteer work in high school, and proceeded to work as a nanny and preschool teacher's assistant throughout her college years at Santa Clara University. Her love for family and children led her to Westside Nannies, where she experienced the professionalism of the agency firsthand – she was placed with a wonderful family until fate prevailed and she landed a position as Westside Nannies' Recruitment Specialist in 2009. Today, Mimi has returned to her native Bay Area roots and serves as the Director of Westside Nannies | San Francisco.
Building an Exceptional Client Relationship
Ms. Crowe brings 15 years of successful client services experience, along with strong team-building and problem solving skills to the HWS team. She is focusing on client support, internal Information Technology support and quality assurance.  Ms. Crowe has experience in planning and implementing new procedures, and in testing and troubleshooting new products and services.  Ms. Crowe led planning and implementing of new products and services for a national credit, from design to staff training.
Ms. Crowe comes with experience in training and staff development from a small and mid-size financial institution.  Additionally, she oversaw staff providing client care services, and coached staff in areas such as relationship building, needs assessment and product /services recommendations.
Let's Collaborate and Improve our Businesses! Recruiting, Interviewing, Screening and Marketing!
Placement Director, TLC For Kids Inc., St. Louis. Jessica joined the TLC Team in 2006 with a solid background in the areas of child care, education, and business. She is a graduate of the University of Kansas, earning a double major in English and American Studies. While in college, Jessica worked at conventional as well as early intervention preschools. Jessica joined TLC after three years being employed at a major educational multi-media company in the St. Louis area.
As the Placement Director she personally meets with both families and nannies seeking full and part-time placements. Jessica advises families on expectations, salary and benefit packages, taxes and contracts for household employees. Jessica also thoroughly screens all candidates and personally interviews each one.  Jessica's knowledge and skills working with children and parents make her an integral part of TLC.
Sales Strategies and Best Practices to Increase Agency Growth
As GTM's Vice President of Sales, Frank relies on his 25 years of experience and achievements in business development, talent management, sales leadership, and strategy to lead the company's continued sales growth. Frank boasts a proven track record of accomplishments in growing revenues, people, and new initiatives.
Frank's experience, entrepreneurial energy, and creativity helps him lead GTM's sales team to exceed their goals and introduce innovative techniques to get the job done. Frank has a long association with industry-leading training and development organizations such as the Sandler Sales Institute, The Strategic Coach, as well as serving as the past chapter president of the Entrepreneurs Organization (EO). Frank majored in Marketing Management at Siena College in Albany, NY.
Bourne Identity – Embracing the Identity Your Company Was Made For
Michele has been in the professional design business for over 15 years, in the course of which she has owned two design firms and is currently the owner of Creative Freedom. As project director, she leads her staff in developing the identities of her clients, focusing on the core of who they are through relationship. Working with people in war-torn areas of Northern Uganda, and currently facilitating violence intervention classes at the local county jail.
Michele's passion is in helping others find who they are and the potential of who they were made to be. Taking this to a corporate level, she and her team work to bring out the true potential of their clients through corporate identity, exploring too, creative approaches in impacting our world. Michele has a Bachelor of Arts in Graphic Design and lives in Reston, Virginia.
Legal Update for 2013 & Answers To Your Questions About The Law, Your Agency, Nannies, And Your Clients
Bob is an attorney and founder of Legally Nanny®, the leading law firm providing legal and tax advice to household employers and domestic employment agencies. Bob is a former INA Board Member and has shared his expertise as a contributing writer for INA newsletters and as a speaker at INA conferences.  Bob graduated from Georgetown University, studied at the University of Lisbon, Portugal, on a Rotary Fellowship, and received his law degree from the University of Chicago Law School. Legally Nanny assists domestic employment agencies with business, dispute resolution, and labor & employment matters. Additionally, the firm assists domestic employers with legal and tax issues, including payroll; employment, confidentiality and severance agreements; preparing back taxes; and defending audits, investigations, and lawsuits from employees and governmental entities. Bob also serves as the General Counsel for the Association of Premier Nanny Agencies (APNA) and as an expert witness in household employment litigation.
What to Expect When You're Expecting … For New Businesses
Rosalind is a third-generation small business owner and "momtrepreneur." She currently co-owns Trusting Connections, Tucson's premier nanny agency and serves as the company's Director of Sales and Marketing. Rosalind has worked with children in many capacities as a former professional nanny, an educator and a mother. She also has extensive experience with business operations and management, sales and marketing and PR.
Early in her career, Rosalind was inspired to venture out on her own with the intention of creating a company that made tutoring more accessible to struggling students. Her company, Higher Ground Tutoring, provided quality, effective and affordable remedial education services for students of all ages. In this capacity, Rosalind educated and counseled many parents and their children and came to understand in greater depths, the needs and dynamics of families.
Rosalind joined forces with long-time friend Caroline Malkin, a certified postpartum Doula and the two women brought their many years of experience in the child care and education industries together and opened Trusting Connections Nanny Agency. Trusting Connections officially opened for business in August of 2011 and experienced early success. Today, this full-scale agency employs a team of nearly twenty talented nannies, housekeepers and personal assistants and has established a large and growing placement pool which consists of nannies awaiting a permanent placement. The agency is actively involved in the local community, has hosted parenting classes and other special agency events and has become a trusted resource for families in Tucson.
As a new mother herself, Rosalind has an enhanced perspective and renewed understanding of parents' needs for care they can trust and recognizes the difference a good nanny agency can make in the lives of families. She is also a regular guest on KVOA Channel 4 News at 4 with Allison Alexander, where she discusses a wide variety is topics relevant to Tucson families from baby food making to back-to-school fashion trends. Rosalind is also the author of Tucson Poppins for Parents: Your Modern Day Child Care Expert, a blog featured on the TucsonCitizen.com.
Infographics: Unveiling the Secret Weapon of the Social Web
Brian Wallace is the founder of NowSourcing, Inc., a social media agency since 2005 serving everyone from start-ups to the Fortune 500 and everything in between. Prior to founding NowSourcing, Brian worked in a variety of technical and marketing environments being a Chief Technology Officer for a noted media company. Brian holds an MBA and MS in Information Systems and resides in Louisville, KY with his wife and children. He started the group social media blog, Collective Thoughts, and appears as a guest author on Mashable and Google Tutor.
Make plans to attend the INA Conference April 12-15, 2013.  Registration is now Open!