I'm a Professional Nanny. I love parks, story-times, picnics, crafts, and outings. What I love even more is creating fun and educational toys at home to exercise my charges brain. I feel strongly that just as it is my responsibility to ensure that my charge gets proper physical exercise it is also my role to engage him in mental exercise. My charge, in some cases, participates in making these learning toys. Other times I surprise him with the new and developmentally appropriate challenge. I'm going to share with you some of the educational toys we have already created and successfully put to use.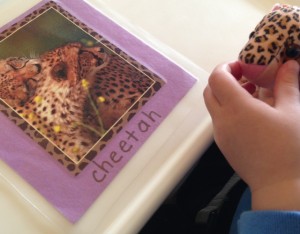 Be sure to choose educational learning that is developmentally appropriate. Many people use the term "age appropriate".  I dislike that term for learning purposes because children develop in their own individual time and age. There should be no strict expectations of what each individual child can accomplish. With proper enrichment activities each child is going to develop their brain to their best ability. We want happy toddler learning brains not stressed toddler learning brains.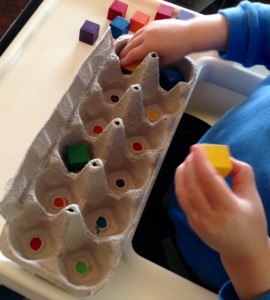 If  you choose an activity that you find too challenging tuck it away for later and move on to something more developmentally fitting for that child. Learning time should be interesting, fun, and encouraging! Learning time should focus on our abilities and willingness to try and not on our inabilities. Learning time should build our charges up and really boost their self esteem and mental growth.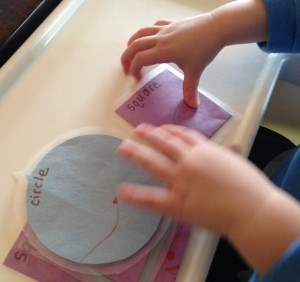 This great link is a slideshow of more educational toys you can make on your own. These ideas cover a variety of developmental levels.
Have fun learning at home! Here's to happy learning brains!
Written by Tracey Chipps
Tracey Chipps has been a Professional Career Nanny for over 18 years. During her career she has worked with a variety of types of families. She has experience with typically developing children as well as those with special needs.