As a nanny, the family you work for is like your second family. You want to find the perfect gifts for the parents and children you adore, but they may be a bit difficult to please. This holiday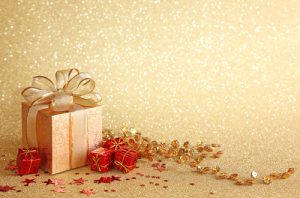 season, take into consideration the family members' personality types, brainstorm thoughtful gifts, identify undeniably helpful, practical items and employ efficient and skillful shopping methods. With the right approach, you are sure to find gifts that will wow. Here are some tips and methods that will help you find the perfect gifts for your nanny-family:
Considering Personality
A gift won't make an impact unless it is something that relates to the giftee's personality. You want your gift to reflect the child or parent that you give it to. Have a brainstorming session where you write down each family member's name and explore the most prominent parts of their personality. Identify traits, hobbies, likes and dislikes so you have a thorough list for each individual. Record your list and brainstormed thoughts on a digital or physical notepad so you can use this as a guide when you shop for gifts. If you struggle to come up with ideas on your own, write down some questions you can ask the children or parents to find out more about them. Make sure you do this in a tactful way, so you don't come off as too intrusive or give away the fact that you're searching for the perfect gift.
Thoughtful Gifts
Purchase a thoughtful gift that aligns with the child's or the parent's interests. For example, if the family is outdoorsy and enjoys camping and other nature-based recreation, get them a gift from an outdoor store like Cabela's. This will help them enjoy their favorite experience and interests even more, which is one of the most thoughtful things you can provide. If they have a vested interest in a certain sport — either as a spectator or participator — purchase them their favorite team's sports jersey or some equipment that is particularly special. For the individual who is interested in the arts — be it film, photography, dancing or fine art — you can find tickets to an art-event as a gift, like for a museum exhibit, a dancer's showcase or a photography workshop. You could also provide them with some unique art supplies or a gift card from an art store like Blick.
Helpful Gifts
A person can't reject your gift it is something they will actually use on a regular basis. Look around the house of the family you nanny for, and see what kind of utilitarian items and tools they already have. Also take note of what is missing. For example, if the parents are avid cooks, they probably have many gadgets that will help them in getting a meal prepared and on the table for the family. However, they could be missing a helpful tool like an egg-boiling thermometer, a citrus juicer or mise en place bowls. If the kids have a hard time waking up every morning, you can get them their own special alarm clock that has the ability to wake them up with their favorite song. This is something they will use every day and will also make the start to their day more pleasant.
Shopping Tips
When you are out shopping, you will likely see something that reminds you of your nanny-family. Rather than impulse-buy, reflect on how this particular item would be received. Will they find it thoughtful? Is it useful? Is it appropriate? It is best you take photos of the items you see, so you can think about them after you leave the store. Make sure you do your shopping ahead of time, so you don't have to make quick, last-minute choices that will compromise the sentimentality or relevancy of your gift.