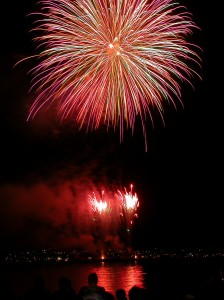 Happy Fourth of July Holiday Weekend!  We wish you and yours a safe and happy weekend.
On Monday, VIP Nannies & Household Staff, Inc. shared with us Landing Your Nanny Dream Job.
Tuesday, Greta shared with us some of her Favorite Things, and our mom-to-be certainly has babies on her mind with all her great finds.
Wednesday, the Creative Nanny Glenda gives us some fun and patriotic projects any child and family can enjoy.
On Thursday, we had a history lesson of the INA ~ International Nanny Association in our Spotlight On series.
Friday, the Financial Nanny brought us useful information and tips for Nannies and Petty Cash, with some useful suggestions from our readers.
Be sure to catch up with us next week as we'll have a book review of The Help as well as information on National Nanny Night Out, more craft ideas and Regarding Nannies is having a birthday!