As you have hopefully seen our "Meet Nanny" series,we wanted to you to get to know our NannyFusion members too! We have started  a new series called "Meet NannyFusion Member". Through many of our networking experiences the development team has had the privilege of working with many of ourNannyFusion members. We wanted to share more about them with your our readers. Professional networking is a vital part of the nanny industry, we hope that this will help strengthen your professional networking with ourNannyFusion members.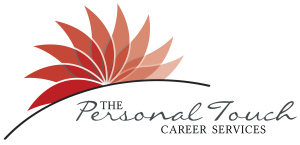 Company Name: The Personal Touch Career Services
Contact: Donna Shannon
Website: www.personaltouchcareerservices.com
Facebook – http://www.facebook.com/DLShannon7
Twitter- http://twitter.com/DLShannon
Years in business? Donna has been working with job seekers since 2004.  In August 2011, we changed the name of the business from Coyote Visions Employment Solutions to The Personal Touch Career Services
What does your company do? The Personal Touch provides career coaching services to private service professionals across the country.  Our services include professional resumes, interview preparation and career planning.  We offer workshops and webinars on a wide variety of career-related topics.  We help agencies develop their candidates to ensure more successful placements
Member of what organizations? DEMA, IAPSP, Colorado Career Developer's Association (CCDA), Society for Human Resources Management (SHRM)
Tell us a little bit about how you got into this business?
In 2004, I was working as a recruiter for the public TV station in Denver.  I was frustrated by the number of qualified candidates who were getting cut, simply because they didn't understand how the hiring process worked.  I started teaching workshops to help people overcome this difficulty.  In 2005, I went to work in the placement office at the Starkey International Institute for Household Management.  In that role, I came to love the private service industry.  I especially loved helping the candidates develop their resumes and polish their interview skills.  Ever since then, it has been a privilege and a pleasure to help people in this industry find the right job.
What is one of your favorite memories since you have been in business?
During the 2010 INA Conference in San Francisco, I did a presentation on how to write a resume.  Hearing the nannies share their passion and love for their work and their charges was inspiring – it can be humbling to be in the presence of people who love what they do.  That evening, I went to dinner on Fisherman's Wharf with the Regarding Nannies and INA crew – it was a total blast.  We were definitely the loudest table, with the rambunctious laughter.  Even the table next to us got in on the jokes.  It was so much fun seeing these ladies let their hair down!
What is one item that you would like applicants to pay more attention to when applying for jobs?
Resumes are more important than ever in this competitive market.  With a solid resume, you can use the information to fill out the online applications, in addition to using it as a stand-alone document.  Employers have more choices of where they can find their staff, and simple mistakes on a resume can kill a candidate's chances in 30 seconds- or less.
What is the number one mistake nannies make when interviewing?
Don't be afraid to ask some probing questions.  In many ways, you are interviewing the family as much as they are interviewing you.  Questions like "how is your turnover rate" or "what did you dislike about the last nanny" can reveal a bad situation, if you pay attention to their tone of voice and body language.
What is the most important piece of advice you can share with our readers?
Don't wait too long to ask for help with your job search.  I know some people who wait months before asking for help, to the point where they are desperate to take any job that comes along.  The job searching world has changed a lot, and you can't rely just on the agencies to help you find the job.  They need to focus on the clients – they are struggling as well and don't have time to hold your hand.  If you've been looking for a job and are not getting any interviews, ask for help.
When you aren't working, what do you enjoy?
As a small business owner, I'm always working!  Seriously, though, I am attending college classes right now in addition to my own business, so my free time is pretty limited.  Every now and then I get a break and catch up on my recorded "Hell's Kitchen" shows.
How do you give back in your community? personal or professional
I believe in the value of education, especially for job seekers.  I've done free webinars on critical issues for job seekers, and plan on doing more.  In Denver, I run a free networking group for job seekers.  Every month, I do a presentation on some aspect of job searching, followed by open networking time.  It does take time, but it helps people learn the job searching process, even if they can't afford one-on-one time with me.
Tell us a fun fact about you.
I am a second degree Black Belt in Isshinryu Karate, which is one of the Okinawa disciplines.  I didn't start studying karate until I was over 30 years old.
Where would you take your dream vacation?
An Alaskan cruise.  I've been fascinated with Alaska ever since I read White Fang by Jack London in the 4th Grade.
If you didn't have your current business, what would you be doing?
I would be working in a corporate HR department, while writing my weird brand of science fiction books on the side.