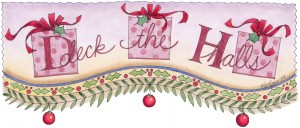 Regarding Nannies would like to wish everyone a Merry Christmas and Happy Hanukkah!  If you are traveling in the next few weeks, please have safe travels.   The next two weeks on Regarding Nannies we will be sharing our favorite posts and blogs from this past year.
We will be returning with new posts on January  2.2012.  We will also be introducing some exciting new features to Regarding Nannies.
This past week we had wonderful posts that ranged from Internet, cold weather, Christmas crafts,resume building and 1099s.
Monday Moxie: Safe Surfing with Your Charges
Tuesday Tips: Cold Weather Tips
Creative Nanny Wednesday: Christmas Smilebox of Ideas
Table Talk Thursday: NannyFusion: Get to know Donna Shannon of The Personal Touch Career Services
Financial Friday: The 1099 Trap for Nannies
Regarding Nannies wants to thank our readers, supporters and NannyFusion members for their support and sharing of our blog this past year.  We wish you a happy, healthy and successful 2012!