By Kellie Geres, Regarding Nannies Development Team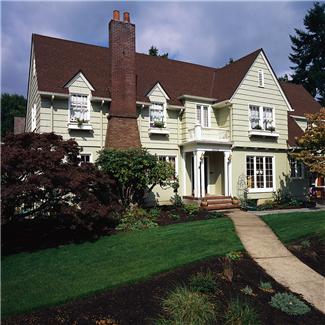 Today starts a new series on Regarding Nannies. I will be introducing you to the wonderful world of Household Management.  I have been a nanny for almost 23 years.  With all the families I have worked with, I have held some type of household management responsibilities.  With each job the responsibilities became more and more, but I found I like this role I have assumed over the years.
I have been in my current position for over eight years.  When I started the kids were 8 and 10 years, they are almost 16 and 18 – soon to be headed off to college!  So what does a busy household with two teens, one who now drives, do?  The savvy employer approaches the savvy nanny and the two discuss their mutual needs of the job, the expectations, and the changes and come to the conclusion that what this family needs is not a nanny / household manager but a full-charge Household Manager and "Responsible Adult" around when the teens are at home.  An agreement is reached, a new contract is worked up and both parties continue doing what they do best …. Screeching halt!   After 22 years, I found it VERY difficult to take off the nanny hat.  It was very difficult for me to not remind (or nag as Teen 1 and Teen 2 like to call it) the kids to do their homework and stop being on Facebook or a million other little things I would do for them.  They are 15 and 17.  They can start doing things for themselves, and assume the responsibilities and consequences of their actions.
So after about six months not wearing the nanny hat, I finally settled into my routine of full-charge Household Manager.  So what does this mean?  How does it differ from what I was doing before?  My day is not scheduled around kids' activities, stopping whatever I was doing at 2:30 to be on 'kid duty' and do the after-school runs.  My day is now mine to structure for errands, deliveries, repairs, tasks, phone calls, emails, appointments, etc., etc.   And I like this!  We'll talk about the addition of a puppy named Riley later on in the series.
Household Management is NOT for everyone.  As I said before, I have held some type of HM duties in each position.  I think many nannies do.  But distinguishing yourself as a Nanny or a Household Manager are two different job descriptions.  This has to be a role you want to take on.  You have to be organized, be able to multi-task, and have effective communication skills – just to name a few.
Why would you want to take on this role?  Many nannies at some point in their career will be faced with parents who are placing child/children in school full-time so don't find the need to pay a nanny full time rate and offer to cut hours.  Many nannies can afford to live on part-time work.  By showing parents that by keeping you on and providing these additional services to your job you are actually providing them more time with their family, more flexibility with their schedules, stability in their child care arrangement and consistency in their home.  Remind them of summer break, holiday breaks, snow days, sick days and which parent will adjust their schedule to be home with the kids?  By doing the homework below, you'll show them all you can assist with, allowing them more time as a family during the evenings and weekend, when these tasks are typically done.
So where will this series go?  I hope to provide the following:
Introducing Household Management to your current position
Keeping job when kids go to school full time
Creating a Household Manual
What should a Household Manager be doing or not doing
Communication and Organization Tips
and much more!
I would love to hear what you want to see in this series or learn more about.  Comment below or email me at Kellie@regardingnannies.com with your suggestions.
Lastly, some homework!  For the next month track every little thing you do for the family you work with.  From emptying the dishwasher, to putting away laundry, to stopping at the store.  Who was home sick, who had doctor or dentist appointments.  Keep track of it all. You'll be surprised (or maybe you won't) at all that you do in a given day or week.  Keep this journal for yourself; you don't have to share with employers.   Also, with the journal, invest in a good calendar that you can track all the dates for work related events – appointments, school events, play dates, etc.  This too can be just for you.  All of this comes into play when laying out your plan of action for incorporating Household Management into your every day job description.
It can be done and it can be very successful. I hope to provide you with the information and tool you need to make it happen.