By Kellie Geres, Regarding Nannies Development Team Member
If you're just joining us, take a few minutes to read part 1 of this series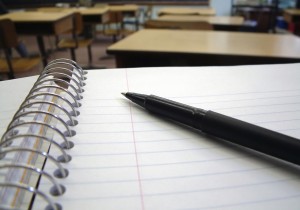 .  You'll get caught up in no time, and be ready to dive into the role of Household Manager.
Today we are going to discuss how to introduce HM into your current nanny position.  Why would you want to do this?  The children in your care may be getting older and there's a chance of your hours being cut back or you losing your job all together.  You are noticing things around the house are suffering as a result of the work schedules of the parents, and you feel you have some time to step in and help.  Being proactive in one of the great qualities a HM should have.  Seeing something that needs to be done or anticipating a need is a great trait to have.
So if you've done your homework as described in part 1, you now have your list of things you do to start organizing your household management duties.  Lay this out in a routine for your days, week and monthly duties.  Once you have this laid out to a timeline that doesn't interfere with your child care duties, this is what you can use to approach the parents for your discussion of adding HM duties to your work agreement.  Now, note this is only if you wish to take on this role.
My schedule is very organized – knowing that at any moment I may get a request or glitch that comes up that ruins what I have planned.  It happens.  Deal with it and move on.  My boss loves to say there is nothing so important that it has to happen at this exact moment.  She is very understanding and supportive of the role I play in the household.
I know there are certain tasks that need to be done on a certain day of the week and my employer knows to email me by 9 am with any requests for the day or week ahead.  Email is our way of communication.  There are days I don't see either employer, but we are in constant contact with each other via email, and they know if I call that it's important because I don't bother them unless absolutely necessary.
I know when appointments are scheduled, and when they can't be scheduled.  I know where the important papers are, the maintenance schedules of the vehicles, who to call for whatever repair needs to be done and where the 'extra' spare key is hidden.
So now that you know what you do how do you approach your employers about assuming these responsibilities?  Request a meeting at a time where both can be present and a time when the children won't interrupt.  This may be an evening after the kids go to bed, or a weekend afternoon during naps.  Be flexible and open to meeting times.  Present them with a listing of all the items that you have been doing that don't fall under child care, and present it as household management duties that you have assumed or would like to assume charge of.  These duties have been done during the course of the day when you have the children and you don't see these duties disappearing as the children get older.  You also notice issues around the house that could use your attention during the time children will be in school – vehicle maintenance, package returns, gift shopping, appointment scheduling, grocery shopping, and more.
This may be something they considered but didn't know if you would be interested, or it may be something that never occurred to them.  Give them time to review and think about what it will mean to them to have you in this role.  Don't expect an answer right then.  Be prepared for them to decline your offer.
OK. Time for more homework.  Assuming you're moving forward with this, or currently in this role, we are going to tackle the creation of a household manual, or my favorite ORGANIZATION!    Think about what you currently do and what you wish you could do.  What works and doesn't work for you?  Is your filing system a shoebox of receipts, a tablet that you constantly misplace with your notes?  Office supplies will be your best friend, and for those that know me, I love my Post-it notes!
Good Luck!