FORMER NANNY DEBUTS BOOK TO HELP CHILDREN AND THEIR PARENTS WITH TRANSITION
'Nanny and Me' based on author Florence Ann Romano's own experiences with families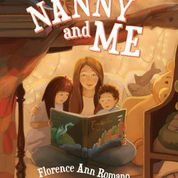 CHICAGO – Florence Ann Romano started working as a nanny when she was just 12 years old, and now she's sharing those cherished memories in her debut book for children making the transition from being cared for solely by their parents to having a nanny in their home.
"Nanny and Me" (May 2015, Mascot Books) is a story told through the eyes of a young girl about all of the adventures she and her little brother have with their nanny. Romano modeled the nanny in her book after herself, and each scene was inspired by her personal experiences caring for children.
Romano wants children to read "Nanny and Me" – or have it read to them – and feel a sense of excitement, peace and joy wash over them. The modern day Mary Poppins wants kids to look forward to the time they spend with their new friend, and most of all, wants them to feel loved.
"I don't want them to be afraid or upset; or for them to think they did something wrong; or think that Mommy and Daddy don't love them enough to care for them," she says. "I want this transition to be a sweet one…something to look forward to and treasure; and I want the kids to understand that the nanny is an extension of their parents."
Romano describes a nanny as "someone who can care for your child, love your child, be invested in your child and protect your child just as you, the parent, would."
"The nanny is Mom and Dad's eyes, ears and heart," she adds.
 Romano hopes parents get just as much out of her book as the children, if not more.
 "I may have written this book to help a child through the transition of being cared for by their parents to being cared for by a nanny, but I also wrote it to help the parents through that transition," she says. "I want them to know that they can trust someone with their children's lives, hearts and minds."
Romano lives just outside Chicago where she works as a philanthropist with local nonprofit organizations, and serves as President and Founder of a junior board for young professionals that supports Autism awareness for children and adults.
##
 Meet Florence Ann Romano
A dedicated philanthropist and former nanny, Florence Ann Romano has always kept a special place in her heart for children.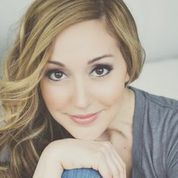 Born and raised just outside Chicago, Romano earned a degree in performance theatre at Bradley University in Peoria, IL. She is the owner of Trinity, LLC – a 100% woman owned and new family company that runs the Original Six Media production company; and the online publication, TheSixThirty.com.
Romano started caring for kids before she was a teenager, and she shares those experiences in her first book for children and their parents. Mascot Books releases "Nanny and Me" in May 2015.
A woman with a charitable spirit, Romano spends time working with nonprofit organizations. Inspired by her younger brother, whom is autistic, she is the founder and president of a junior board that supports awareness for children, adults and families touched by Autism.
Q&A with Florence Ann Romano
What makes "Nanny and Me" unique?
I believe that having a nanny is more commonplace than ever, and – to that end – socially acceptable. There are a multitude of books that educate parents on "how to" hire the right nanny; what to look for; what not to do; etc. But, I wanted to write something for the most important person in this equation: the child.
Being cared for by your parents to being cared for by a virtual stranger can be a very unnerving experience for young children. I wanted to write a book that helped the child understand this transition – show them that someone, other than their parents can love them; care for them; be invested in their future; keep them safe and provide glorious memories and fun.
And this is based on your own experiences as a nanny?
Yes! I always had the book written on my heart, so the words and storyline came very easily to me. I simply searched my memory for the most treasured moments I shared with all of "my kids." I wanted those moments to be fun, educational, sweet and loving. Not only does your nanny take care of you, but she educates you; helps cultivate your personality; teaches you life lessons; etc.
Is the little boy in the book based on a child you cared for?
The little boy in the book is not actually inspired by a specific child for which I nannied, though he represents a few of them. The little boy was truly inspired by my brother – Michael, whom is 17 months younger than I and has autism. He had beautiful, curly brown hair, the sweetest disposition and was a little chunk as a child! The toy orca whale that the little boy carries in the book is an exact representation of the real-life toy that my brother still carries with him to this day as a grown 27-year-old man.
"Nanny and Me" is a children's book, but parents can learn something too?
Parents can develop peace of mind through its message – the message being: you can trust your nanny to treat your child as their own. Having a nanny takes an invaluable amount of trust on behalf of the parents. Calming the child's fears is top priority, but I wanted to write a book that would address bothaffected parties, in the end. I picture a mother or father reading this book to their young child, and seeing a smile of peace and trust wash over their face.
You started caring for kids when you were only 12 years old. How has being a nanny changed over the years?
I started as a "Mommy's Helper'' at 12 – learning from the Mom and Dad what it took to care for their children. It was a wonderful experience because each parenting style is different, and I appreciated seeing the diversity. I infused their parenting into my own style, but kept elements that I admired.
In the last decade, and perhaps before that, I have seen that nannies are taking a more front-seat role in the lives of the children for which they care. Nannies existed when I was 12, but it wasn't as commonplace, and they were not as deeply involved in the routine of the family. They were more considered "babysitters." But, today, you see the nannies being a part of their everyday life – from homework, to recitals, to birthday parties – from the moment they wake up, to the moment they go to sleep – the nannies are there; even so far to say that the children's friends know the nanny well, too.
I don't believe that nannies, babysitters, or the like are EVER a replacement for the parent(s), but they are an authority – a trusted source of love and care. And, as time marches on, the nanny's influence on the child/children becomes part of the fabric of whom they are and will become.
What were the best parts about being a nanny?
One of my favorite elements of such an honorable job is the perspective my "kids" taught me and allowed me to see the world. They let me into their lives; they revitalized me everyday and made me see the life around me in a fresh and innocent way. As an adult, sometimes we forget that it takes a child to explain things to us … our adult world can become so small and jaded.
I also loved the moments where my "kids" would tell me what their lives were going to look like, and how they were going to accomplish their dreams. No filter or pretention! They were just speaking from their hearts, and they were allowing me to be a part of their journey – perhaps just to listen, but often times to advise. Sometimes, I would catch myself thinking: you have the chance to help them on life's journey … don't mess it up! It was a huge responsibility; and – in that moment – I felt a glimmer of what it must be like to be a parent.
My favorite memories include walking in each day and being greeted with hugs and kisses, and ending my day in the same way. I loved watching them participate in sports and recitals; I loved seeing them learn something new; I loved reading to them; I loved creating games with them; and I loved that they loved me – I'm not afraid to admit that! Everyone wants to be loved; and my "kids" truly wrapped their hearts around mine. I established their trust and friendship.
Now, looking back on it, they taught me the principles you hope to portray in life: they taught me how to be trustworthy, how to be a friend, how to counsel, how to love, how to comfort, how to have compassion, empathy and humility. The taught me how to really be the best version of myself. 
What were your biggest challenges as a nanny?
The most challenging part of being a nanny is making sure you never elude to being a replacement of their parents. You spend a lot of time with these children, and sometimes the line of "authority" can become hazy to the child. On the flip side of that, you – the nanny – cannot criticize the parenting. I have definitely had experiences where I felt that the child wasn't being handled in the way I thought best. But, I always had to step back and realize: you and they are acting in the best interest of the child, and there is just a style issue. At the end of the day, I am not the parent … I am just an extension. But, there are appropriate times to step in and let the parents know that you want to clarify what you are seeing on a daily basis, and how that might influence their specific situation. It's all about tact and communication, but it's not always easy. The nanny must never forget that it's about the children. Always. 
Did you have a nanny growing up?
I did not – my Mom stayed at home with us while my Dad ran our family business. I was very lucky to have my Mom with me everyday, and I truly believe she is the reason why I became a nanny. I grew up in a very magical place, as I always tell people. She created a world for me and my siblings that was beautiful, special and imaginative. She always encouraged us to dance as much as we wanted, sing at the top of our lungs, surround ourselves with friends and cousins, and be anything we wanted to be when we grew up. I look at my childhood and my whole body fills with warmth and gratitude. She made everything fun, exciting, safe and joyful. Her eyes always sparkled with comfort and love. I wanted to give children that same feeling that she instilled within me, and I wanted to create that world for them, too.
How can families make the best of a relationship that is a win (for the kid) win (for the parents) win (for the nanny)?
The best way to accomplish this is by remembering these facts:
1)      The parents and nanny have to be on the same page about everything. Right from the get-go, the parents and nanny must sit down and talk about family rules, routine, tolerance, discipline and expectations. This needs to be agreed upon before the nanny works with the children.
2)      Hiring a nanny needs to be a family decision – whether between husband and wife, or between parents and the children. Everyone needs to interview with the nanny and make sure the energy is a good fit. Children are the BEST judge of energy and instinctive feelings. Let them help guide you – it will also ease the transition if they feel like you care about their opinions.
3)      Make sure the nanny knows they are part of the family and respected. Of course, there is a professional demeanor that always must be maintained, but getting to know your nanny on a personal level is important. The parents need to know who their nanny is; what they're about and how they came to be the people they are. The nanny, in turn, needs to know the family. Transparency – the level of which this is defined is up to you – is key. Mutual respect is of utmost importance. Remember, children will take their cues from YOU.
4)      Everything you do is done with the child in the forefront of your minds. It cannot be said enough. It's not what's best for you … it's about the child.
What should parents expect when hiring a nanny – and maybe just as important, not expect?
Parents should expect the nanny to meet their family's needs, whatever those needs might be. Not every position is going to be right for every nanny; and the juxtaposition of that is not every nanny is going to be right for the job. I think it's important to remember that the person you hire, is an extension of you (the parent). Beyond that, you want the nanny to be similar to you in the areas that are important to you; and/or be able to carry out your expectations as fluidly and successfully as possible.
You can certainly expect your nanny to be as candid as possible with you. This is not a typical job interview where so many questions are off limits. You MUST get to know your nanny and understand their background, experience, personality and values. Your child is going to be influenced by this person, and you need your nanny – in truth – to be a role model.
However, something important to remember, in terms of expectations, is this: Your nanny doesn't replace your role as a parent. The nanny is there to carry out your values and expectations, care for your child, educate them, keep them safe, love them – among other things – but parenting must continue in addition to your nanny's influence on the child/children. You are still the parent. Your nanny doesn't replace the responsibility you have – the unspoken contract you make – when you have children.
What is your top advice for nannies when starting with a new family?
You need to fit into your new family just as easily as they need to fit into your life. It has to be right – feel right – for everyone involved. I would suggest interviewing a couple times, before making a decision. Have a traditional interview first, and then go back and visit with the family again for a more casual day – play with the kids a bit, have lunch together, etc. Get to know your family, and observe the children/parent interaction. You will learn a lot from how the children react to their parents. Trust your instincts – you know if something doesn't feel right or serve you (or the children) in a positive way.
I also like to suggest that nannies think of themselves as a mentor to the children. You are being given a very important job – you will potentially have a part in shaping these children throughout some of the most influential years of their life. You are agreeing to guide the child, teach them values, teach them how to participate in society, and love them in their parent's absence.
Connect https://www.facebook.com/FlorenceAnnRomanoNannyandMe
Order your book http://mascotbooks.com/mascot-marketplace/buy-books/picture-books/nanny-and-me/