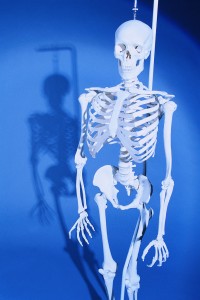 Anatomy of a Work Agreement – Part 1
By Kellie Geres, Regarding Nannies Development Team
Over the next few weeks we will be breaking down the Nanny Work Agreement.  A work agreement sets the professional tone of the nanny-family relationship and should be agreed upon and signed by both parties.
All too often I hear or read about nannies who are unhappy with their jobs, their boss is asking them to do things they did not discuss during the interview, added responsibilities are being placed upon the nanny – and no one has a work agreement in place.  Work agreements provide a level of security and understanding as to what your job is – it details the responsibilities, expectations, benefits and salary of what you do for the family you work with.  When issues surface, you can refer to your work agreement to clearly define what the job is or reevaluate the job.
Basics to include in your work agreement:
Clearly define your work hours and expected duties that you have agreed upon.  If your hours vary, list by each day.  Compensation should be written in hourly terms, with an agreement for weekly salary, overtime and overnight care.  You can find a free calculator on 4NannyTaxes to determine what your hourly rate is.  Parents can also determine what your costs will be as an employer for a nanny by using Breedlove's Payroll Calculator. Compensation should also be written in gross amounts not net and what each party agrees to in way of paying taxes.  All these and more answers to your questions can be found at GTM How to Hire a Nanny Tax Resources.  All too often a nanny assumes her employers are withholding taxes, only to discover they are not.  Get all this information in writing, clearly detailed in your work agreement, so there are no surprises come filing times.
Also define when you will be paid.  Every Friday, every other week, first and fifteenth, etc.
You will also need to discuss and agree to sick days, personal days, vacation days, holidays, snow days and days not worked when scheduled.  Vacation days need to be defined clearly as to when you are able to take vacation – when the family is away, at your choosing, and traveling with the family.
One of my biggest pet peeves is hearing of nannies that don't get paid because the family decided not to utilize her time.  If a nanny is hired to work Monday – Friday for set hours, and the family decides not to use her for any of those days – parents … She should still be paid!  It was not her choosing to have the day / time off.  Nannies rely on set schedules and agreed upon income.  Just as you do in your jobs. 
Keep in mind minimum wage and labor laws in your state.  These can be found on the US Department of Labor site, and be useful when determining hourly wage.
Once you've agreed on the compensation for the agreed upon hours, you will need to define your responsibilities.  Details count! Don't leave anything out.  This will help alleviate any misunderstandings in the future.
My work agreement clearly defines what my job duties are from kids' laundry, tidying rooms, errands, car maintenance, homework, meals, planning and implementing age appropriate activities, maintaining school supplies, meeting with repair people, coordinating appointments and much more.  Each element of my job is laid out in our work agreement, reviewed and agreed upon prior to signing.
I know when I work, what my compensation is, what I can expect when I work overtime.  I know when I can take vacation, what to do if I'm sick and what taxes my employers is paying.  It outlines what she pays in health insurance benefits, what I can expect as a raise and what happens if our contract is terminated.
Don't be afraid to include something you feel minor as it may become a major issue at some point in your employment.  Don't know where to start?  Grab a notebook and track what you do each week.  Are there certain things you do you know are required?  If a new nanny were coming in to your job – what would you tell her the job would be?  Write these things down – no detail is too small.  Then think about the other responsibilities you have.  Do you coordinate repair appointments in the home? Do you have to be available for repair people to come into the home?  What happens when parents travel for work? Do you travel with the family?  Does the family provide a vehicle for you?  Again, write these items down and as we proceed with this series, all of these and many more will be covered as we dissect the work agreement.
There are a number of free resources available online for nannies and employers looking to create a work agreement.  I'll be providing you with a number of these resources as this series continues, ultimately providing you with all the necessary information you will need to create a successful work agreement.  I'm not an expert at work agreements; this information is provided by 21 years of nanny experience, numerous work agreements and successful employment.  These are my opinions and observations and if you have any questions or concerns while creating your own work agreement, you can contact Legally Nanny, who specializes in reviewing and writing client contracts. 
No compensation has been provided by mentioning any of the companies listed and linked.  These are provided as a courtesy and resource to our readers.