As 2010 comes to a close, I want to share with you some of my favorite sites that I enjoy visiting, sharing and find myself just spending time reading, wishing and dreaming …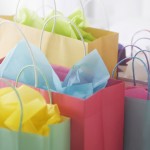 In my next life I want to have all the free time available to be as crafty and creative as I can.  I love browsing Living Locurto and all her creative ideas.  Even better … she makes them for free to her readers. 
Shameless plug here … Nanny Island.  As one of the moderators and original members, I still love visiting this site day after day.  Meeting new nannies, sharing advice, celebrating and commiserating … Nanny Island has it all. 
OK. So my next one isn't a blog, but it is one of my favorite sites to visit.  Paperback Swap is THE place to be for avid readers with books aplenty.  Hardcover, paperback, audio … its all there.  And check out their sister sites for CD's and DVD swaps. 
I have so many favorites, its impossible to list them all.    I can't wait for the new year and discovering new favorites. Hmmm … next year's post already in the works – 2011 Favorite Things … will YOU be on my list?