Welcome back to our Meet Nanny posts! Regarding Nannies has some great interviews lined up this year and cannot wait to share them with you. Do you know a nanny that is exemplary? We would love to share their story! (The nanny may even be you!). But back to the reason we are here….
MEET NANNY APRIL
My position is kind of unique. I usually only work 3 days a week, Monday, Tuesday and then either Wednesday or Thursday, however once every other month I work 5 half days. MB (this is shorthand for mom-boss) gets my schedule about 3 months in advance so it really is not a problem. I work from 6:45 am to 4:30 pm.I take care of A (5) and N (3). A is in school all day, so it is usually just N and I at home. In the morning N and I do crafts, we play, we attend storytime, we go to playdates, we take walks, do educational work  and everything else you can think of. MB is very open to anything that I want do with him. After N gets up from a nap in the afternoon we have to go pick up A from the bus. After we get home, MB is usually home from work. I wish that I got a little more time during the week to see A, but I understand that happens when kids go to school.
2. What are 3 unique characteristics that about you that you strive to live for the children in your care?
I really want them to love books. I work on this by taking them to the library and exposing them to lots of different kinds of books. We also read lots of books throughout the day. I want them to be caring members of their community. We work on being respectful to the things and people around them. I want them to be self-sufficient. The kids are encouraged to put their own toys, and dishes away.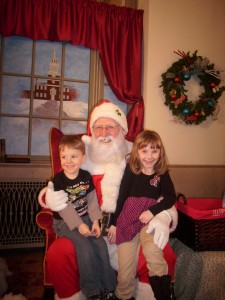 3. What is the most rewarding thing about your career as a nann

y
?
Watching them master something that they have been working really hard on. I remember the day that N learned to walk. It took him about a week to master it, but it had to be the proudest day of my life. He had the biggest grin on his face and he was so excited.
4. What is one thing that you wish you would have known your first day as a
nann
y?
I wish that I had known what GREAT support groups are out there. I was living and working 7 hoursfrom my home and did not know anyone. Now, I know that the area I worked in had one of the oldestnanny support groups (ADCAN). I am excited to be a part of many different support groups now both in person, like Michigan Professional Nanny Association and online, like World Wide Nannies and Nanny_chat.
5. What is something that others maybe surprised to know about you?
I think people would be most surprised that I have 2 beautiful step-daughters, they are 6 and 9. They have to be 2 of the loves of my life.We are huge sports fans in our house, especially baseball fans. I love the Detroit Tigers and my husband is very much a Yankees fan. Baseball season in our house is an interesting time of the year. I also love to do crafts, especially paper crafts like scrapbooking and making cards.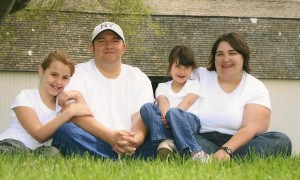 April Krause (Gradowski) is currently a live-out nanny for a 5 year old and a 3 year old in Northville, Michigan. She received a Bachelor of Arts from Albion College in 2005. She attended the English Nanny and Governess School in Chagrin Falls, Ohio. After completing her nanny training she worked in the Washington D.C. area for a family with three girls. She then was the lead teacher in a 2 year old classroom for a day care center in Westland, Michigan. April currently lives in Livonia, Michigan, is married to a wonderful man, and has 2 step-daughters and a cat. She serves on the Michigan Professional Nanny Association (MPNA) Board of Directors and participates in several national and international nanny support forums.