Brrrrrr, it's cold.I dont know about you, but I am about done with winter.  Well, since I don't really have control of the that, I guess I might as well have some fun with winter while it is here. Are you taking up any new inside hobbies? Have a project list of things you want to accomplish before summer? Well here are some things that I have found in my blog stalking and internet surfing. As always, click the title to go straight to the link. Happy reading!
My Favorite Things
By Greta Schraer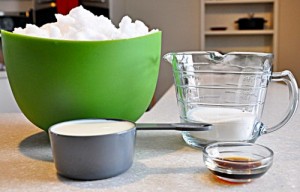 Snow Ice Cream
Why not put that freezing, plentiful snow to use and make your own Snow Ice Cream! If your kids are like mine they like to each the snow anyway, so why not follow a recipe and make it taste a little sweeter. Click over to "Fix it and Forget It" and try "My Sneaky Treat".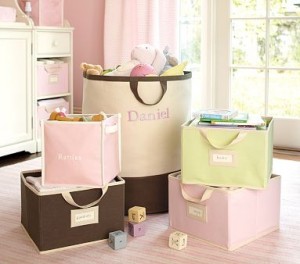 Storage on Sale
If you are looking for a project, why not organize the kids things. Get rid of toys, books, and clothes that have seen better days or are no longer age appropriate. I love canvas storage totes at home and for the playroom. They are pretty indestructible, light weight, and come in all sorts of shapes and sizes. Pictured on the right are the Pottery Barn brand that are currently on sale for $9-12.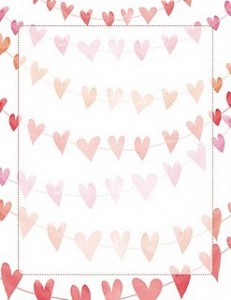 Love Letters
Why not take the time indoors to be a little romantic or simply loving to the people in your life. One of my favorite local bloggers, Arian Armstrong, is sharing a free download of this stationary. Encourage your kids to write their emotions down for a sentimental Valentine's Day note to family. Bounce over and grab it for yourself. Oh, and if you think this is cute, you have to check out her Etsy Store… Love it!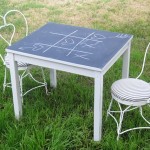 Chalkboard Table
What a neat idea! This table was found on Etsy and is available for purchase. But, if you have an old paint covered table, why not put your DIY skills to work and make this Chalkboard Table! Another option is to frequent your local thrift stores for a cheap find. Use it inside for winter, then follow the picture and drag it to the back yard for snacks and games this Spring!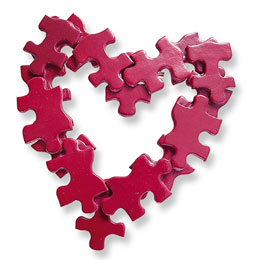 Puzzle Pin
This craft is a great snow day activity. It is likely that you have all the supplies in the house – paint, safety pins, glue,  and puzzle pieces. (Just make sure not to steal puzzle pieces from a puzzle you aren't done with! ha ha)I love this craft  and many variations – hair barrettes, bracelet, key chains…  the possibilities are endless. Check out the instructions on Family Fun's website.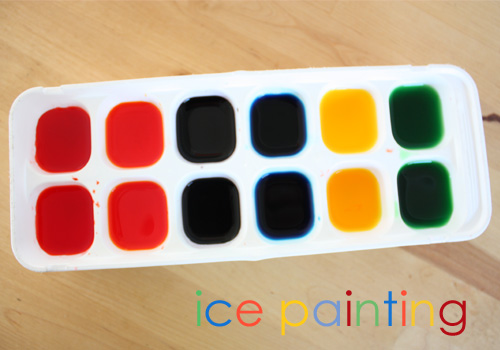 Ice Painting
This is such a messy fun idea!  Drop a few drops of food coloring  and water in some ice cube trays. The Happy Home Blog recommends a bowl of soapy warm water to make clean up easier. By the way this craft is only for those that can handle the messiness!
So I hope that you got some inspirations to enliven your winter. Spring is just around the corner and we always welcome your ideas to feature on "My Favorite Things". What can't you live without? Email greta(at)regardingnannies(dot)com.