My Favorite Things
By: Greta Schraer
I keep thinking that I risk running out of favorite things. But, ah, the great expanse of the  internet mixed with creativity and love for children… people just creating wonderful products for them! If you haven't gotten to know me through the blog so far, I will clue you in on a few things that impress me. I love things that are functional – even multi-functional. I love things that are practical and make life or a small part of life easier. I love creativity, where people take just a little time to share love through an outward expression of creativity. I also am a fool for technology and fashion, even for children. This month's post has a little bit of each of these. I hope that you enjoy! Remember to click the titles to go to the websites!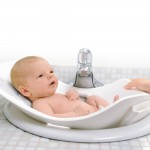 Puj Tub
I saw this first a few weeks back at a local baby store. I often wonder where parents find the place to store all the space-taking infant products they purchase. Baby baths are often awkwardly shaped and huge! That is when I saw this flat thing hanging next to the tubs. This Tub is designed to hang flat but fold and snap into place with baby, comfortably in the average sink. The website offers a video illustration and claims it's "Better for baby. Better for mom." Has anyone used this yet?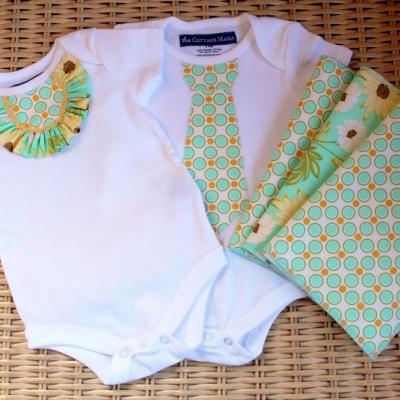 Homemade Onesies
How adorable are these "his and hers" twin onesies?  With a few simple sewing steps turn white onesies in adorable matchy-matchy outfits. How perfect for the upcoming summer days. Tip Junkie provides the step-by-step to create this project making a wonderful shower gift for the next multiples mom! Reason enough to have twins, right?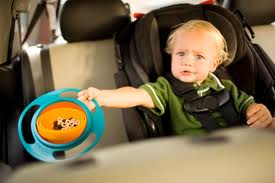 Gyrobowl
If you haven't seen this commercial you will have to visit their website and watch the video. I was intrigued by the fact that you can tilt and twist this bowl without losing anything on the inside. Genius!  The bowl comes with a lid to travel in a bag but video proves a lid is not needed while in hand. Very creative and practical!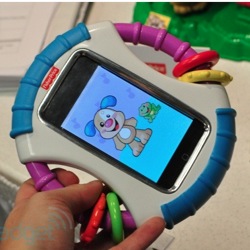 When I first came across this picture and article, I thought for sure that it was one of the many false "MacRumors" that come out regularly, but after visiting the Fisher Price website I was pleased to find that this is actually is in process of being made, though not yet for sale. This protective case allows a toddler to play age appropriated games or apps, some created by Fischer Price. What a great use for the old version of your phone!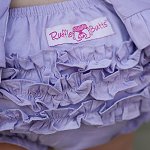 How cute. Now come on, who does not love ruffles on girls? Where better do they belong but on little baby butts. This company offers pants, bloomers, pettiskirts, and  even legwear! This website is designated all for ruffles for ladies – great fashion for the little ones!
Tooth Fairy Pillow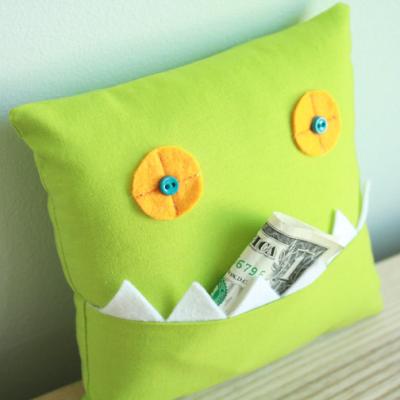 I love the idea of making this with your young child. What a cute way to celebrate and experience the loss of the first tooth and the gift of the first dollar or quarter ?! The simple steps were shared on Tip Junkie!
What are you loving right now? Email us at regardingnannies (at) gmail (dot) com !