Happy Holidays! I hope that you are enjoying the season. These next two weeks we will be bringing you the "Best of Regarding Nannies." A time when we will look back over the past year and share our favorite posts. Today, I share one of my favorite Nanny 101 articles. I enjoyed writing this because there really isn't a perfect job. Instead there is hard work and smart tactics that help lead us to a right fit. I hope that you enjoy with a nice cup of peppermint hot chocolate!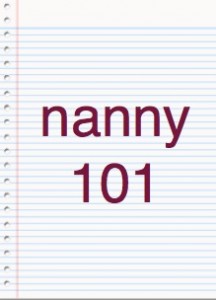 Finding the "Perfect" Job is like finding the "Perfect" Marriage. By the true definition of the word perfect, both of these are impossible. Still, I believe there are a few lessons that can be learned and applied to a job process that can help it be a successful one. So let's get started with today's class.
Nanny 101: Finding the "Perfect" Job
By: Greta Schraer
Lesson 1: Know Yourself
Just like each job is unique, each person seeking the job is unique. You bring with you personal expectations of the future and frustrations of the past. However, each experience you have had has prepared you for the future – if you choose to look at it that way. Take the time to ponder the things that you have enjoyed about your previous jobs and families, and the things that you haven't.
Read the full article here: Nanny 101 – Finding the Perfect Job.