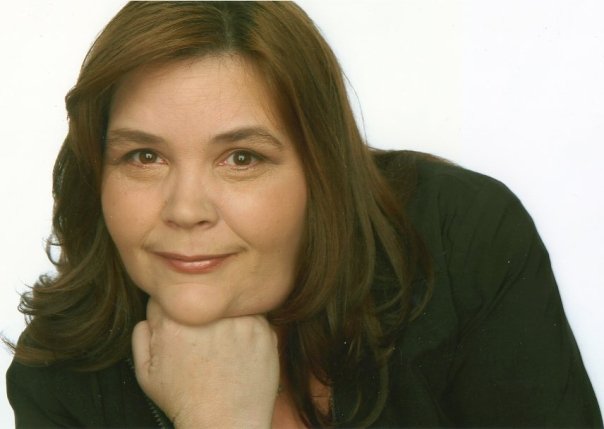 This past May the International Nanny Association held their27th Annual Conference in Las Vegas, Nevada.   Each year INA members who have completed five or more years as either a childcare professional or industry business may receive the INA Service Pin Award.  I am happy to share with you that this year Nanny Beth L received the Harriette Grant Service Award Pin for 25 years of service. 25 years is a huge accomplishment in any career but a true testament of one's dedication to the future of children to be involved for 25 years.  Get to know more about Beth L below.
How long have you been in the nanny industry? On June 16th, 2012 it will be 26 years!
What are 3 unique characteristics about you, that you strive to pass along to the children in your care? To be compassionate and help others, to have a sense of humor, and believe in yourself.
What is the most rewarding thing about your career as a Nanny? Being a nanny is one of the most rewarding and satisfying jobs. As a nanny, I have been given many opportunities to connect and personally make a difference in a child/ren's life, along with their family. I enjoy helping children in their social , emotional,and intellectual development by providing consistent one to one care. Understanding that each child is unique in their own ways and encouraging them to be their own individual self.
What is one thing that you wish you would have known your first day as a Nanny? Expect some sort of culture shop if you are moving a big distance. Moving from a small suburb of a small city to a large city can be a shock. One other thing I remember is to bring gifts to your 'new ' family. When I arrived they had flowers in my room, a welcome sign made by the kids, and a few small items welcome gift basket (key ring w/kids photos and keys to house/car, water resistant watch, stationary, stamps, maps, etc). I did not bring anything with me but had my family send some 'local' items from where I lived.
What is your daily nanny life like? Now it is pretty simple since the kids are in school all day. I begin by picking both boys up at different schools and walking home. They do homework and have a healthy snack. Then we usually venture off to an after school sport , Hebrew school, violin lessons, and more. On days we don't have activities we go to Central Park and play baseball, soccer or hang out in a playground. On the bad weather days we pick up a pad of paper and colored pencils and head over to the Metropolitan Museum of Art here we go on an adventure of an exhibit and draw what we see. We come home from our afternoon adventures to have dinner, showers, read and play board games.
Are you involved in the nanny industry? I am a member of the INA and DEMA. I have been to one Nannypalooza Conference,and one INA conference. I also organized and coordinated National Nanny Training Day for NYC
What is something others may be surprised to know about you? While nannying in the Hamptons every Monday night we had a bonfire along with picnic. Each Monday night we also had sing alongs on the beach with Sir Paul McCartney and his guitar! To sit on the beach and sing Beatles songs was absolutely amazing!
If you weren't in the nanny industry, what do would be doing? I think I would probably be in catering or party planning. I really enjoy photography as well.
Where would you take your dream vacation? My dream vacation would be to New Zealand. Visiting the wineries in the Marlborough region!
What is one of your favorite memories since you have been a nanny? It would be one of those things kids say moments. I had my 3 charges and their 2 cousins (all under age 6). We were on the beach in the Hampton's digging a river to the ocean from our freshly built sand castle with plastic spoons (not shovels) when Chrissy – (4 years old then and now a Duke graduate) said "I am having so much fun I will remember this when I am dead". I have never forgotten the statement nor the serious look on her face when she said it.
How do you give back in your community? personal or professional I volunteer! I team lead a children's literacy project in a Family Homeless Shelter in the South Bronx. I am finishing 10 years at this project and signed on for 11! For this project I started a book drive so each child can have a home library of their own. Book drive was a big success and will happen again this August! I also lead another project called Urban Adventures whee we take children living in the Projects in Queens on monthly field trips.
After you retire, what would you like to be doing? Travel the world!
Tell us a little bit about how you got into the nanny field? I had just finished college and could not find a job in my field of study. I always babysat since age of 12. I worked in a daycare center while going to college. I had a lot of 'childcare' type of experience. A friend told me about this wonderful job called being a Nanny. She was moving to NY to do so. She gave me the info on an agency. I contacted them, interviewed with them. I had 3 families call me for interviews – one in NY , one in DC and one in MA. All three offered me the position. I chose the NY position. A few weeks later sent my belongings and flew across country to my first position.
What was your first job? My first job beyond babysitting was working as a cashier and waitress at BBQ Pete's Restaurant. As a waitress there we had to do a honey drop while standing on a ladder. Honey was to be dropped into small bowl on table over your back shoulder (restaurant specialty) while standing at the top of the ladder.
When you aren't working, what do you enjoy? Entertaining, photography, writing, going to movies, museum, Broadway, reading, baking, crafts, shopping, hanging out with friends and family.
What advice would you give to someone considering entering the nanny industry. Know what you have to offer and what you want in return.