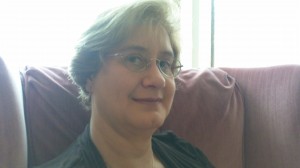 This past May the International Nanny Association held their27th Annual Conference in Las Vegas, Nevada.   Each year INA members who have completed five or more years as either a childcare professional or industry business may receive the INA Service Pin Award.  I am happy to share with you that this year Nanny Michelle M. received the Harriette Grant Service Award Pin for 20 years of service. 20 years is a huge accomplishment in any career but a true testament of one's dedication to the future of children to be involved for 20 years.  Get to know more about Michelle M. below.
How long have you been in the nanny industry?  20 Years
What are 3 unique characteristics about you, that you strive to pass along to the children in your care? Love of reading, organization, be adventurous

What is the most rewarding thing about your career as a Nanny? Watching children learn new things

What is one thing that you wish you would have known your first day as a Nanny? How to find other nannies in the area

What is your daily nanny life like? I care for my mom who has Alzheimer's, my employers are selling their house and getting ready to move and it's summer; so I just go with the flow from day to day and enjoy the adventure.

Are you involved in the nanny industry? I am a member of the International Nanny Association and have attended 14 conferences. North Idaho AEYC and have attended 3 conferences. NAEYC. I am the only nanny in the Idaho STARS program.

What is something others may be surprised to know about you?  How spiritual I am

If you weren't in the nanny industry, what do would be doing? 
Working in some job that would not be as rewarding or enjoyable as being a nanny
What is one of your favorite memories since you have been a nanny? 
I have been to so many places and done so many things that I would not have had the opportunity to do if I wasn't a nanny there are a lot of memories.  My favorite is taking my current charges to Camp Sweyolakan because I went there once as a kid and dreamed of going again.

Tell us a little bit about how you got into the nanny field? 
I got my BS Degree in Family and Consumer Sciences from the University of Idaho and decided that teaching high school was not for me.  I took a nanny job in Dallas for a year to figure out what I wanted to do and stayed there three years.  20 years later I'm still a nanny.

What is the most important piece of advice you can share with our readers? 
Get involved with nanny groups, that is where you will get all the information about the nanny industry.
When you aren't working, what do you enjoy?
Swimming, reading, hiking, and spending time with friends
What advice would you give to someone considering entering the nanny industry.
Get educated about contracts, pay, and taxes
What's your favorite book that you've ever read? 
I like to read so I have a lot of favorite books  The one that had the most impact on my life was Smart But Feeling Dumb by Harold N. Levinson, M.D. I suggest this book for anyone who is Dyslexic or working with a Dyslexic child.
Where would you take your dream vacation?
Australia